Deer Season
Southern Tier 2014
Dave and Darrell - It has been a lot of years for us together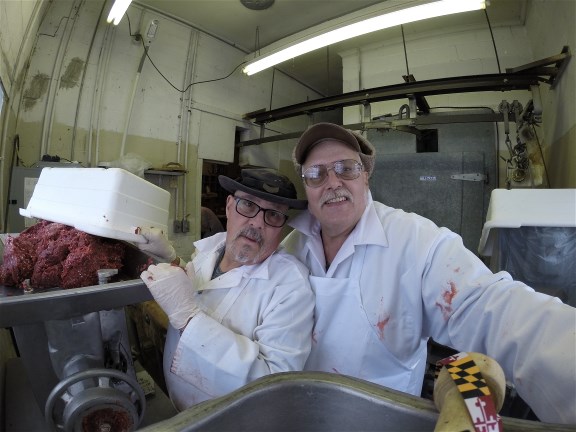 You know times are hard when people start trying to pay with Moonshine
Yes it is Honest to goodness OMG Moonshine
I don't drink any longer but it does taste good enough too get Christian man off the wagon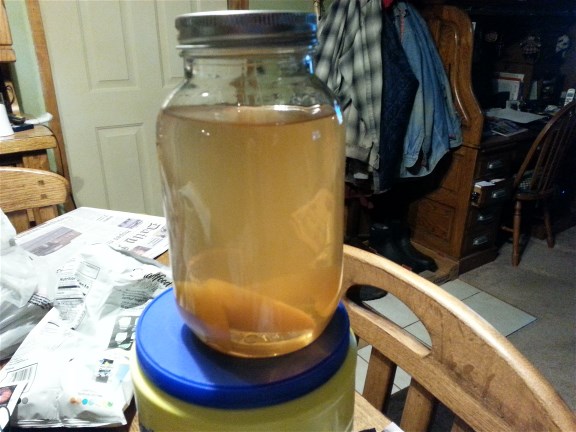 Opening day
Just a few of the nice bucks that came in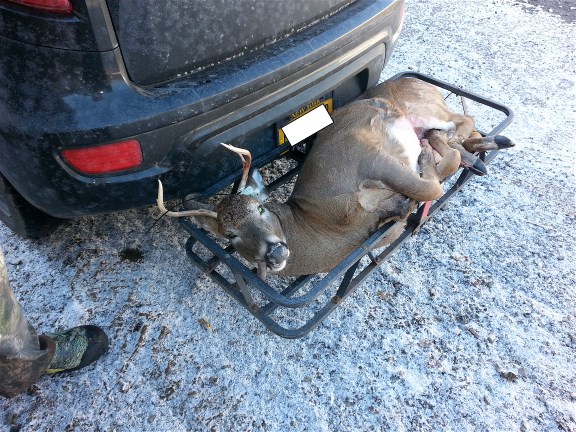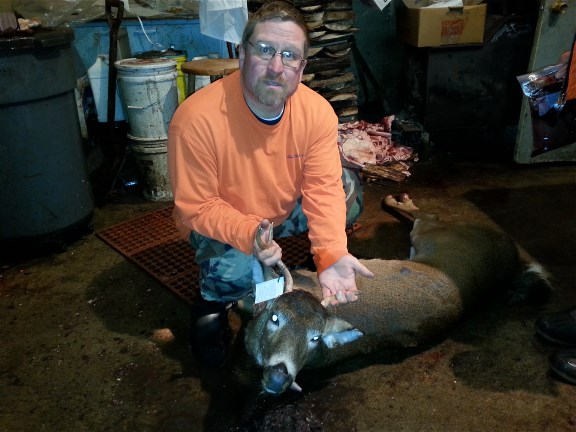 This buck was taken in the Northern zone but during the Southern Season that is why it is here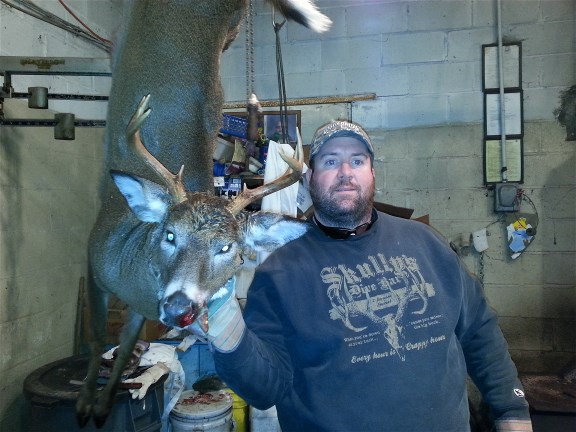 Dick took this one right behind the Meat Shop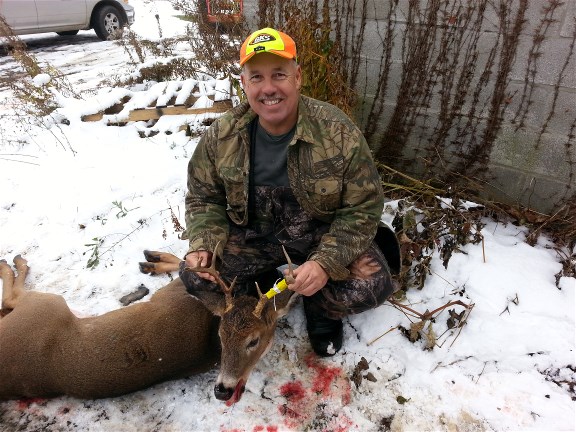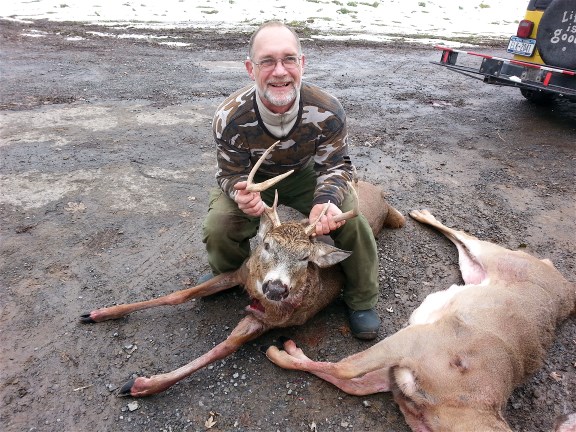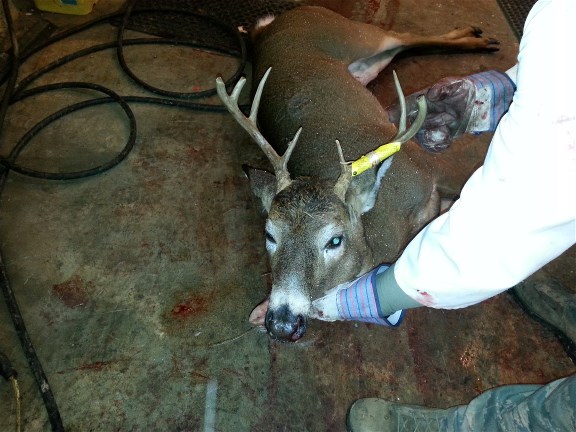 Big "6"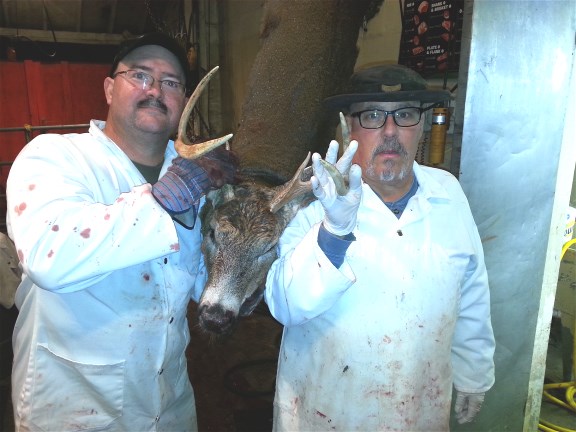 Proud of my Dad
Got them skinned and in the cooler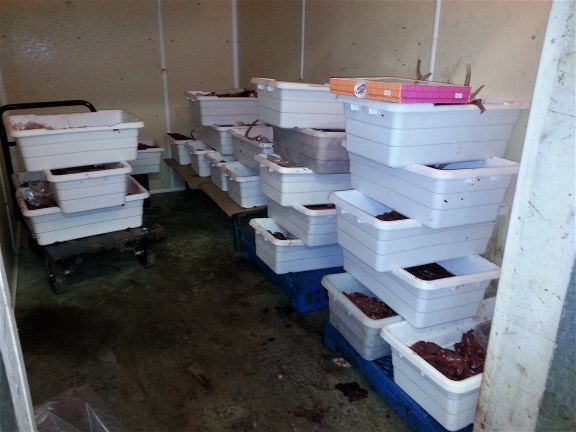 Just a few more to do today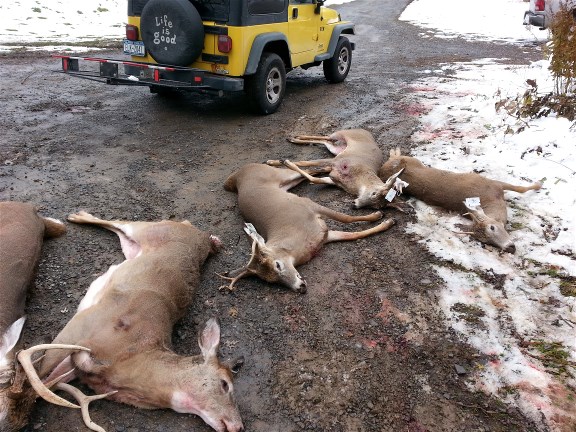 Day two saw some nice ones come in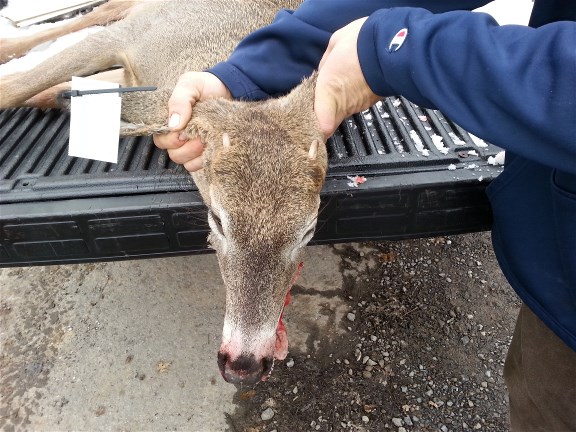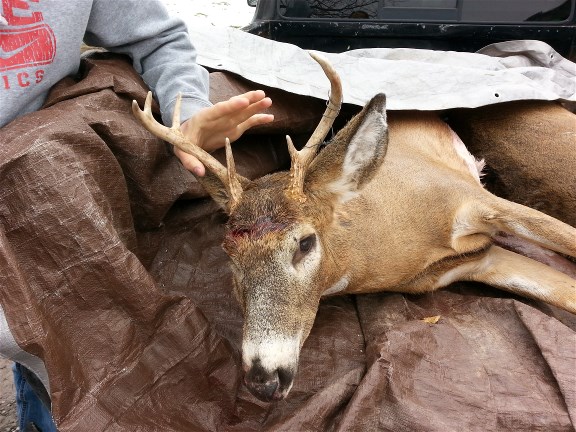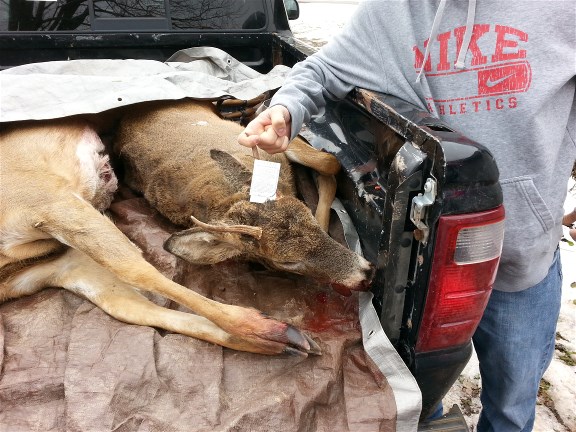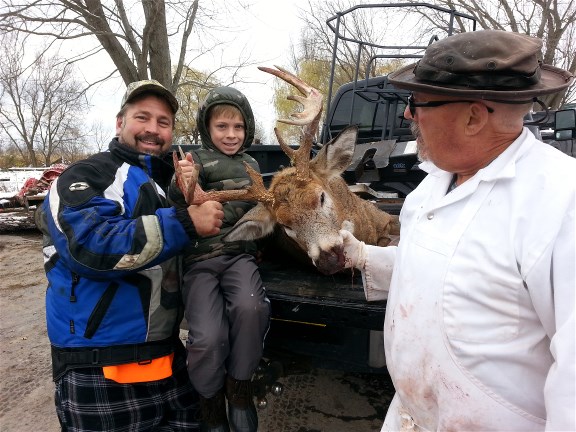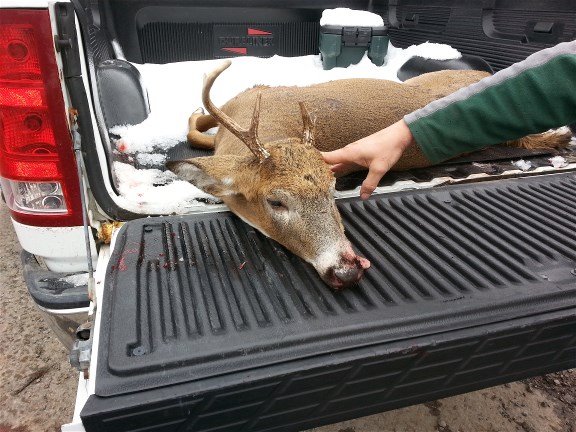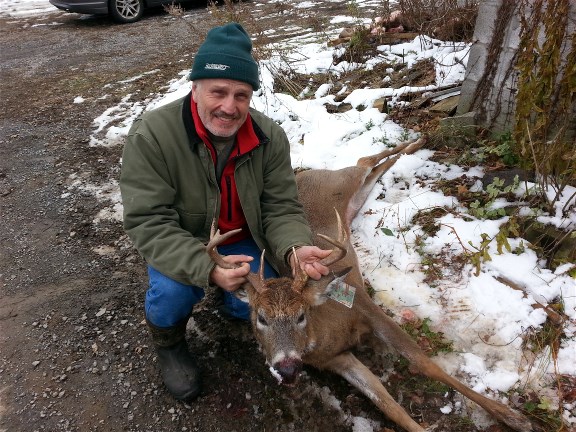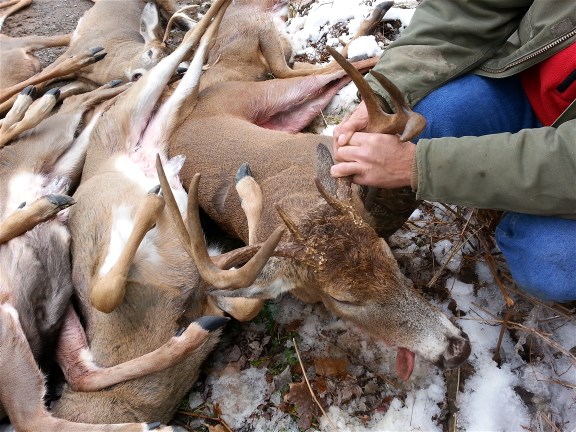 Few more too skin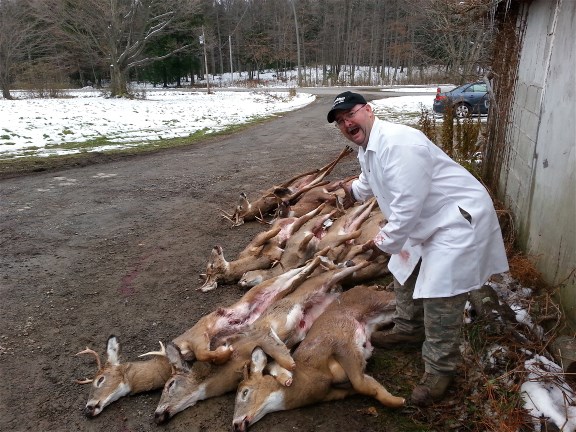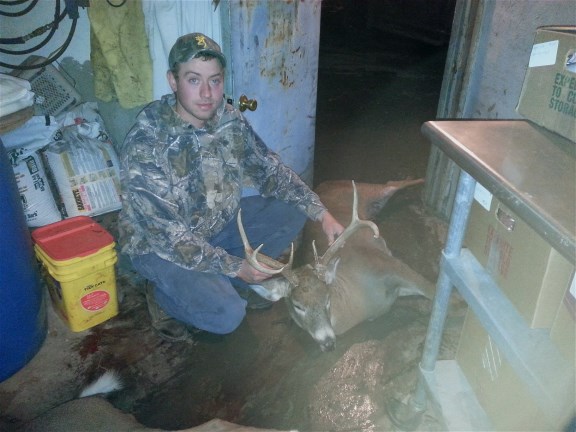 A real nice "10" point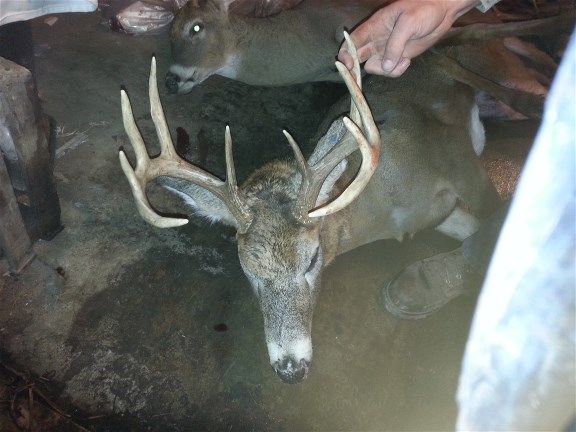 Paul with another Nice big "10"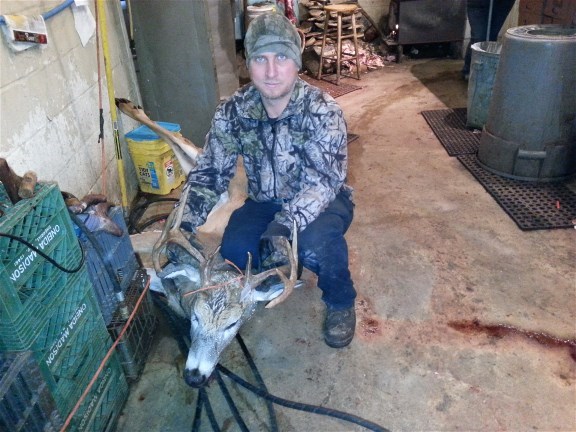 More Big Deer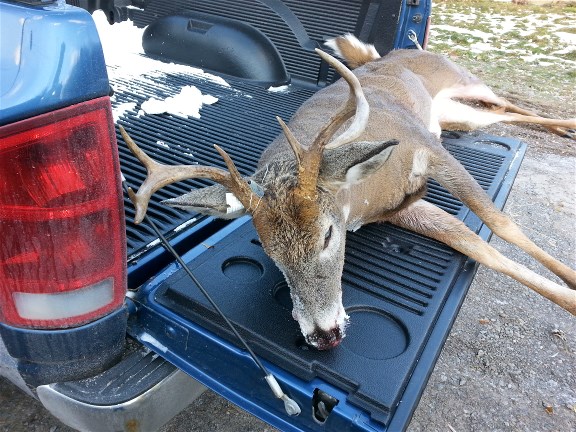 Big one number 2 this year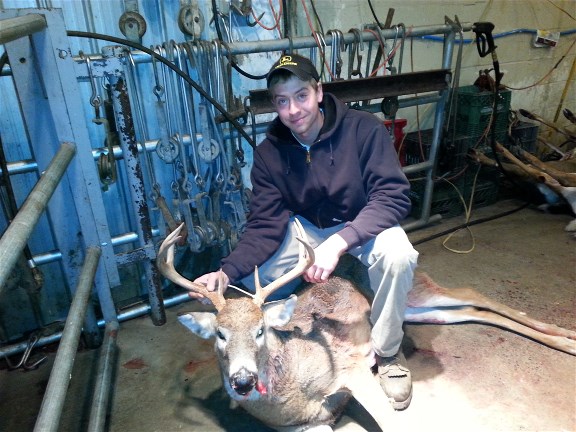 Seeing a lot of "8" points this season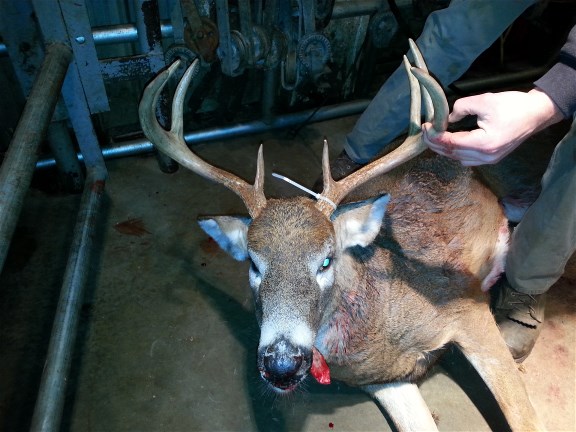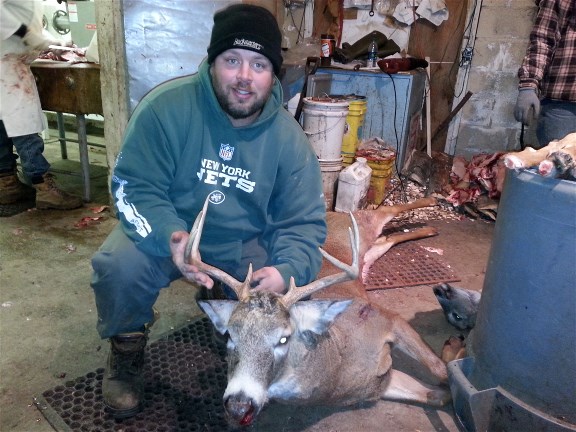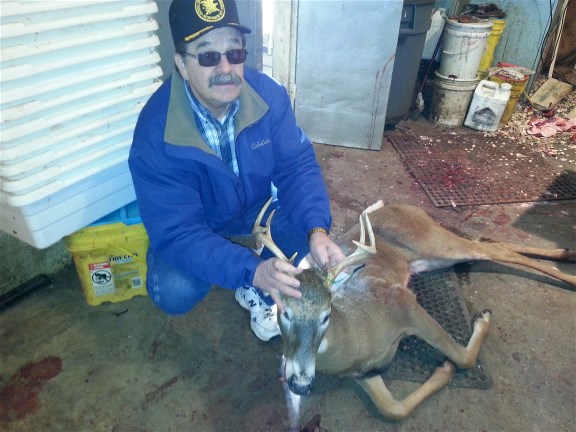 Yes She Shot it herself - Nice Work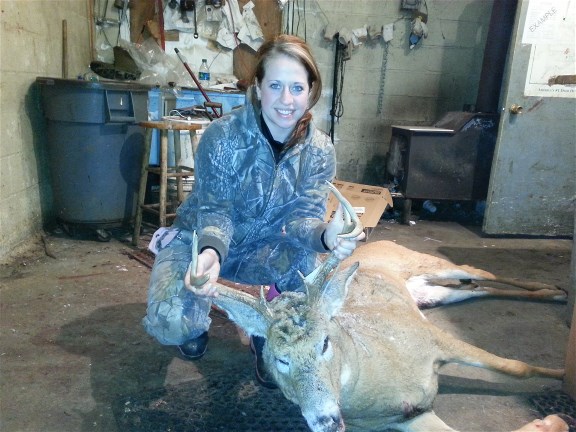 The snow helps with tracking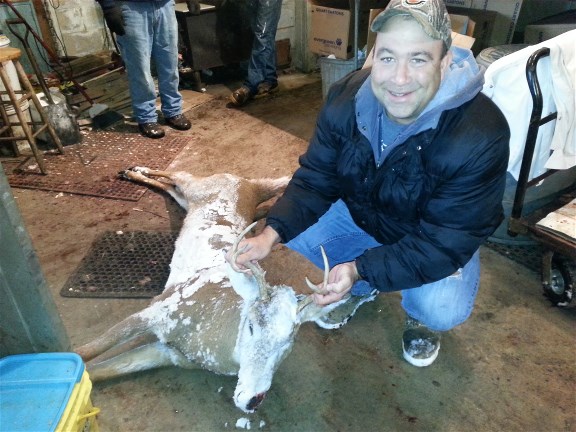 Scott with a long spike "4" point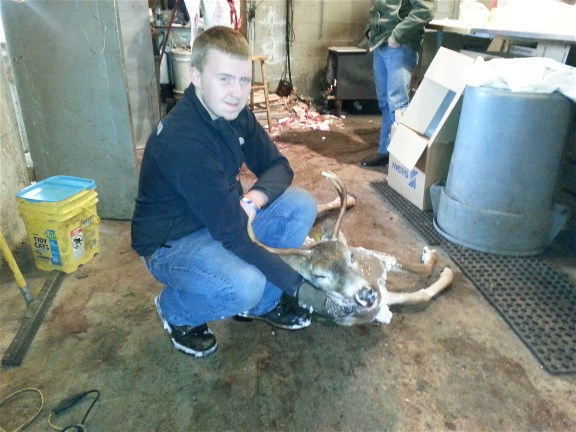 Ben back with another Nice One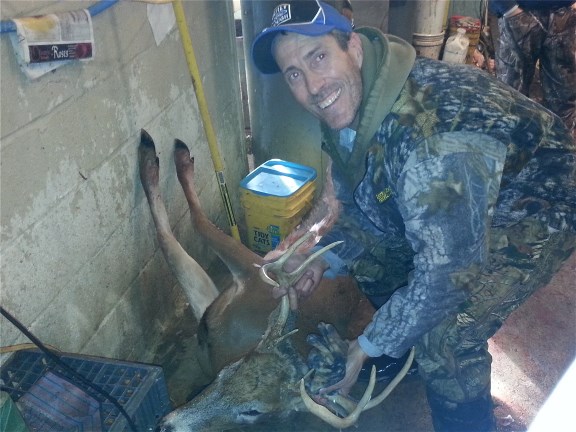 Terry Scores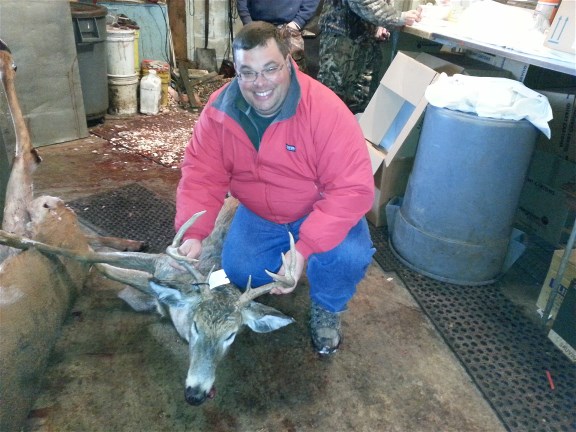 Very Big Horns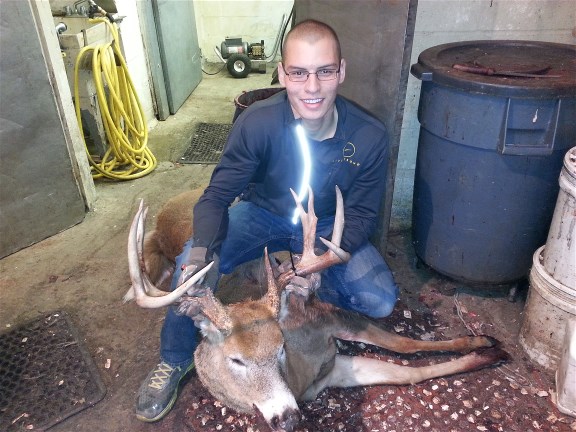 Dave & Darrell Mugging for the camera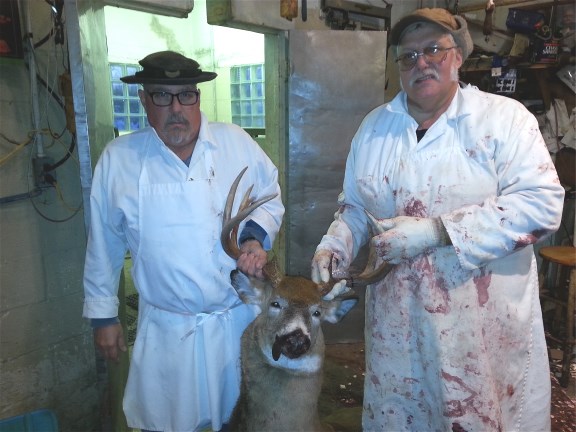 Look at the Big One I got for my Dad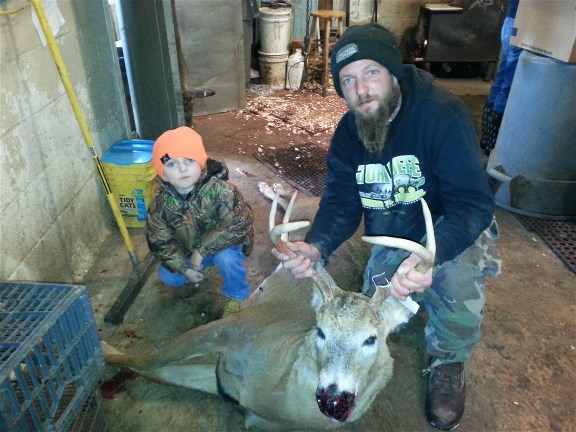 Your VERY ATTRACTIVE Staff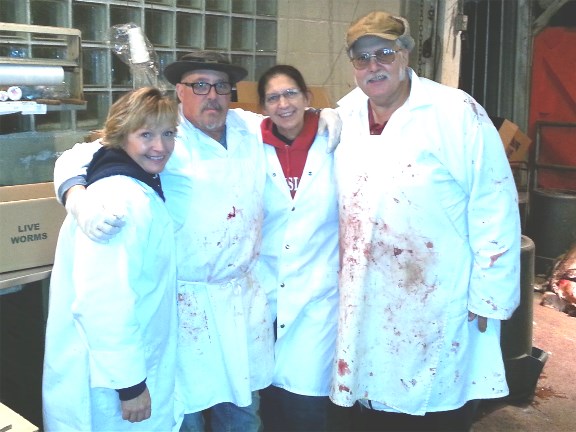 Tom with another nice one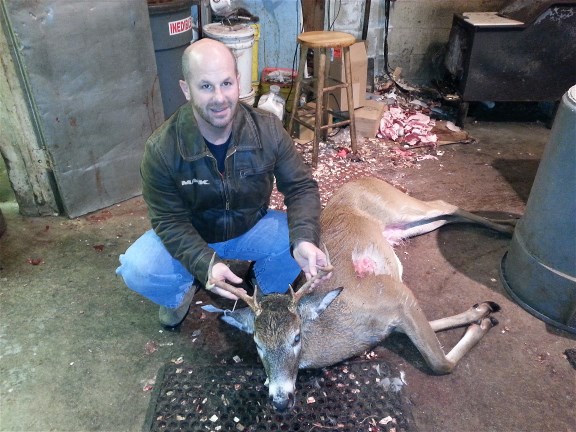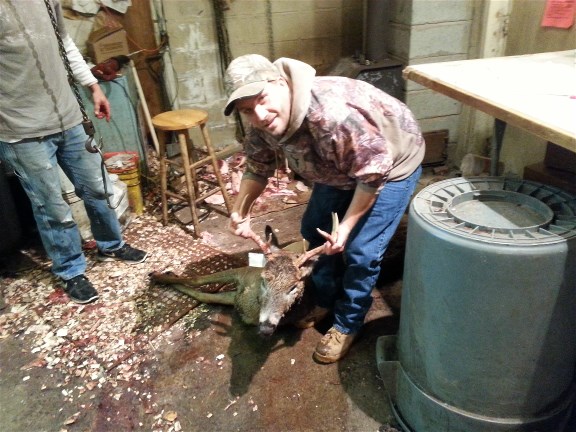 Was just out for one at the sports bar and look what happened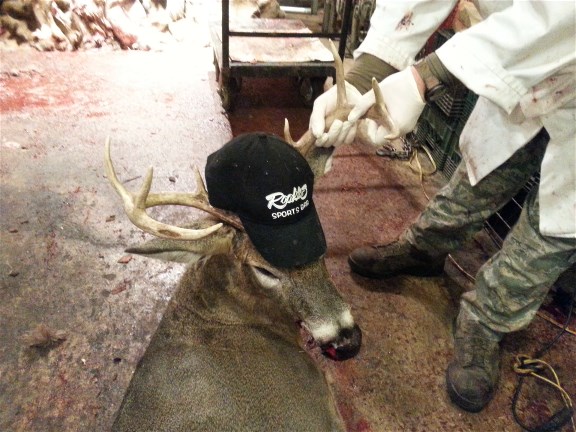 This nice big "7" had an old arrow wound in the shoulder - See below
The infection made the deer inedible - Better safe than sorry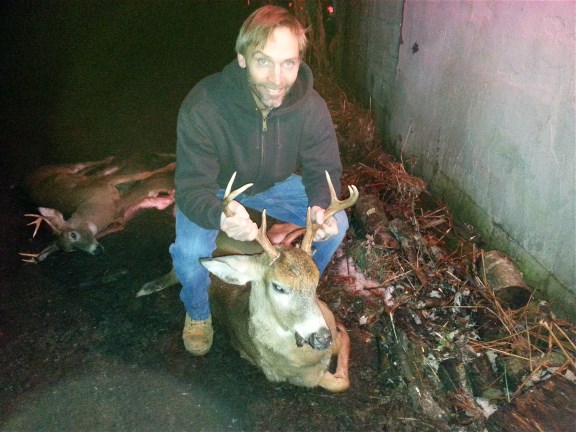 I been cutting Deer since I was 14 - I am now 60 so I have seen this
type of wound before. I renders the entire animal inedible. Because it is
not the fault of the hunter he qualifies for a replacement tag.
Never take chance with any wound like this - If you are not sure it is OK throw it out!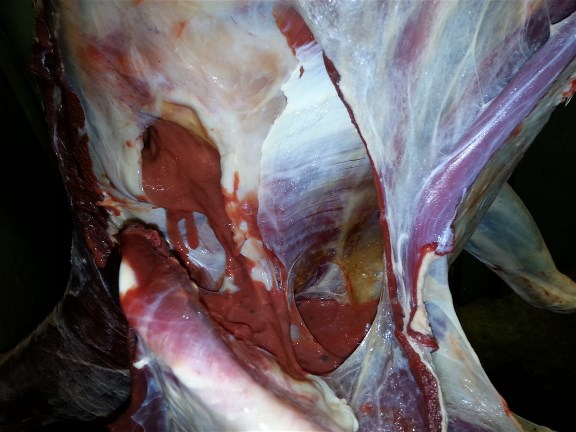 Nice "6" point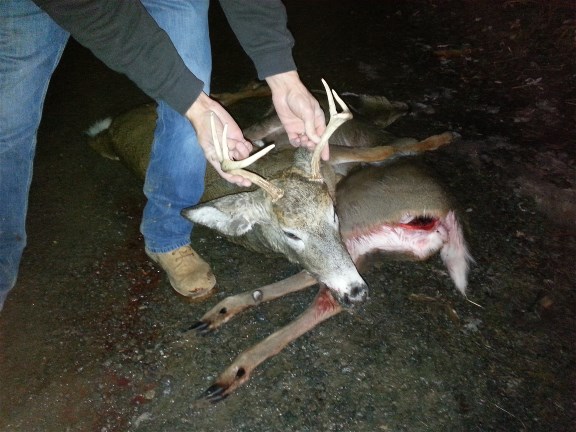 Nice "8" Point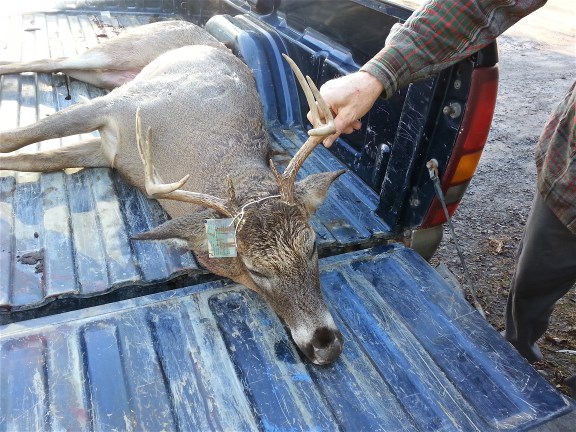 Snow on Thanksgiving 2014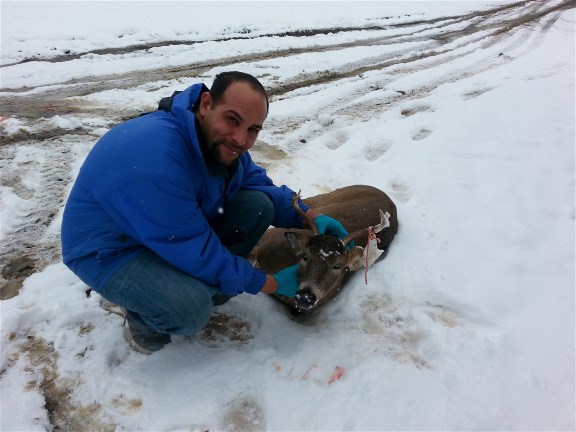 Darrell & Dave
Thanksgiving 2014
Darrell & Dave 1972
We are still good looking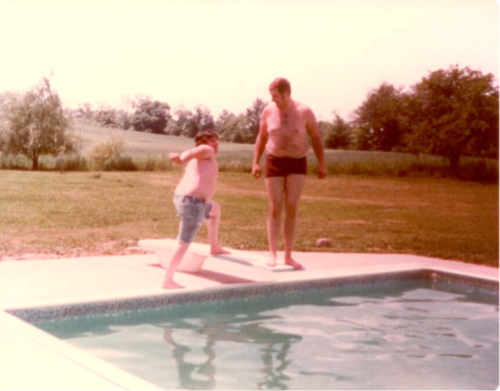 The snow does not hold them back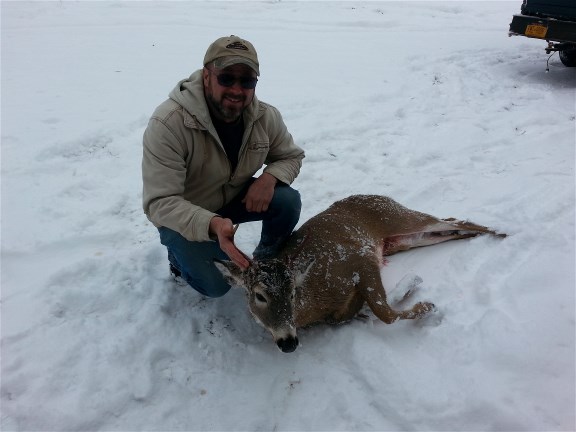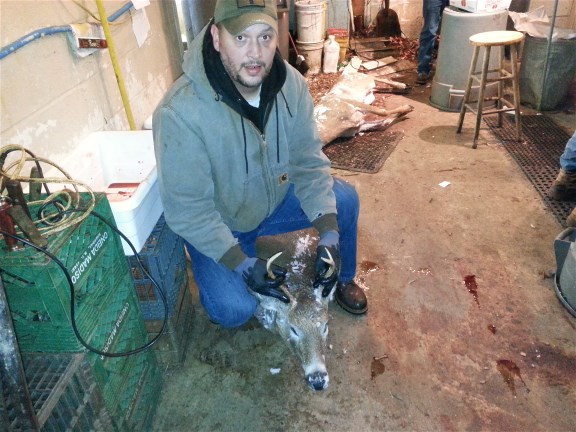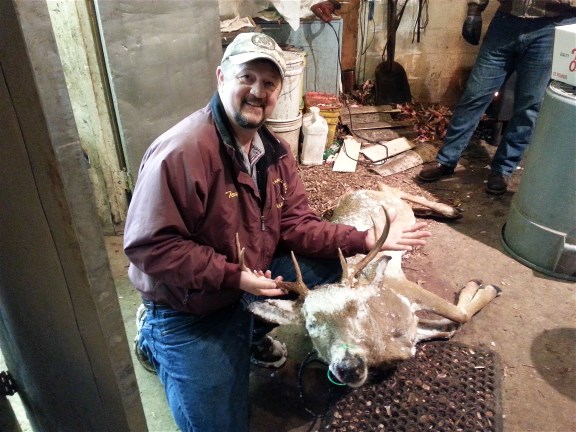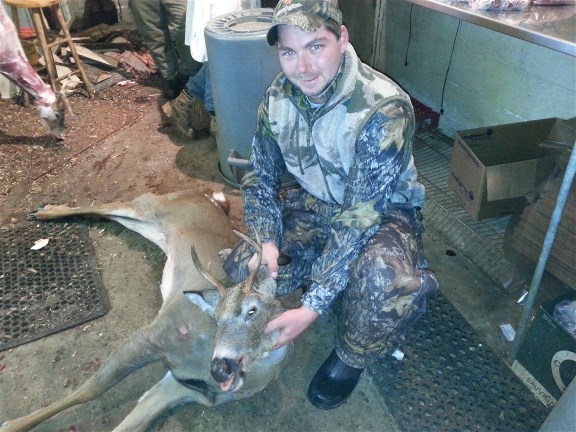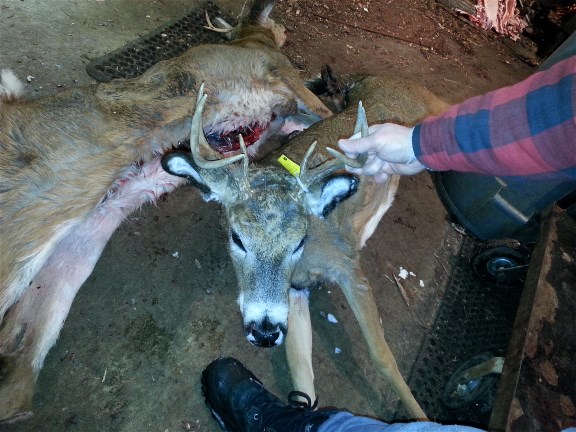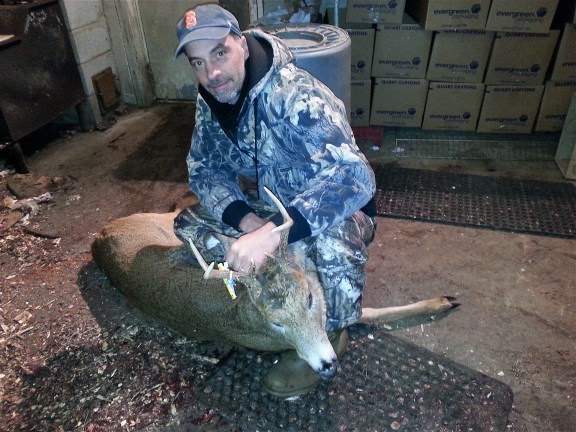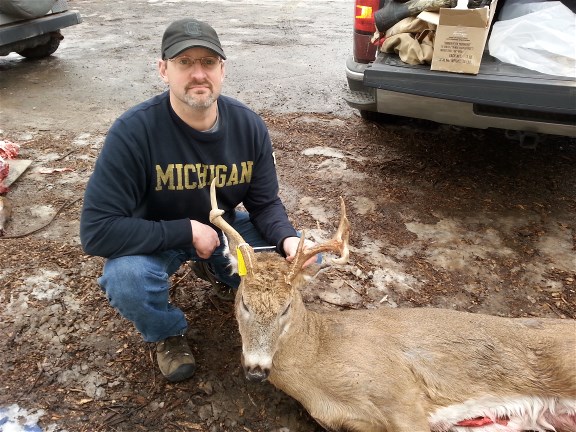 The BIG ONES just keep coming in - Two nice "9" points
Good work Dan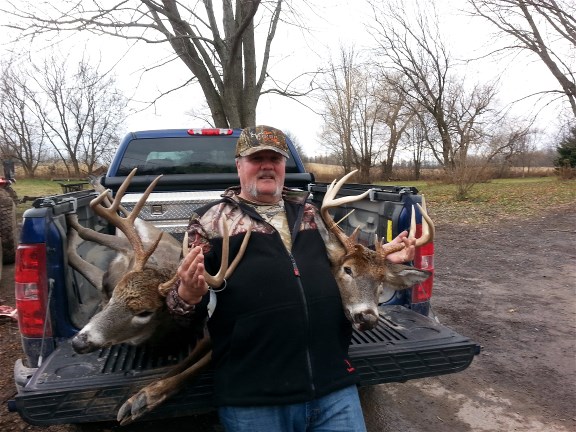 Nice "8" and "6"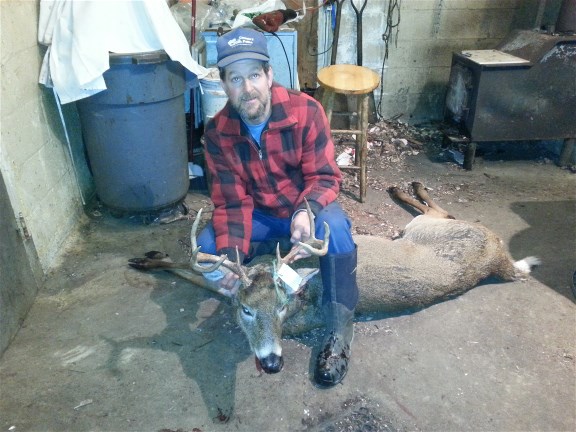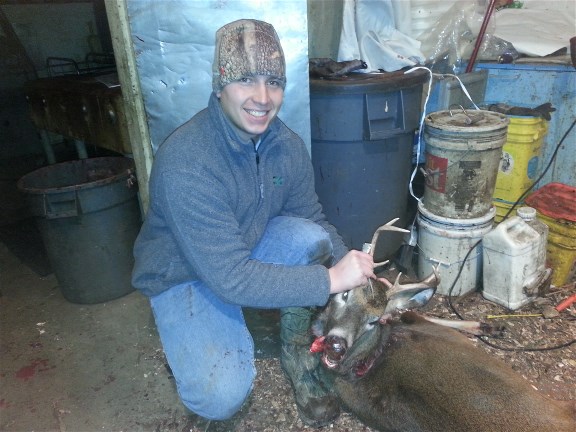 The Big Horns just keep coming in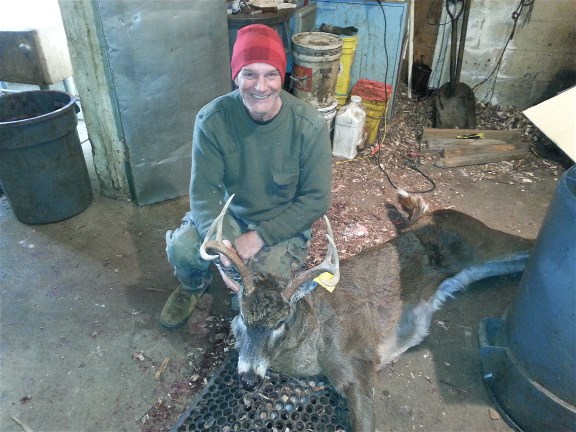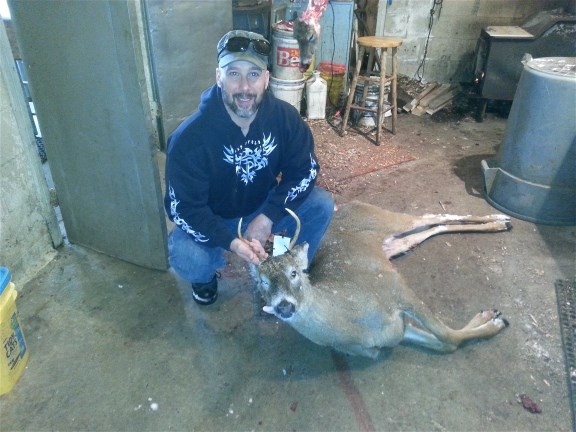 50 Caliber Death strikes again