A MAN AND HIS TRACTOR
The Brand New 2013 - 305.5
September 12, 2013
The dealer has got to install the steel tracks
Real tractors all have steel tracks
A special Thank You to Steve Earle of Milton Cat in Syracuse
for putting the deal together.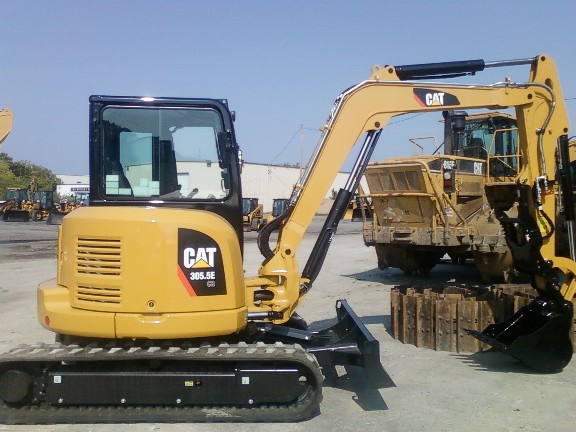 Taking delivery on the BRAND NEW 2014 CAT 305.5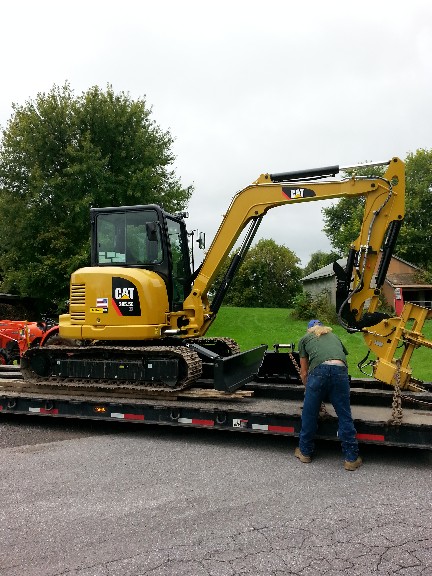 I actually got to unload it from the lowboy
Don't get much better than that.
This is the old tractor when it was brand new in 2010
Darrell Curtis just got a BRAND NEW Cat 305CR Mini Excavator January 2010
the 302.5 is a great little tractor but we needed a bigger one.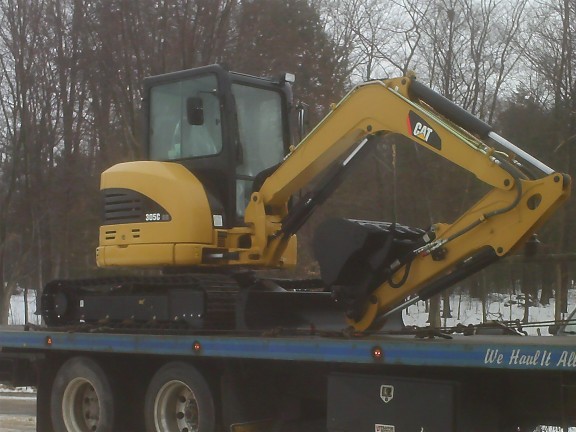 Darrell with the new CAT 305 0n January 15, 2010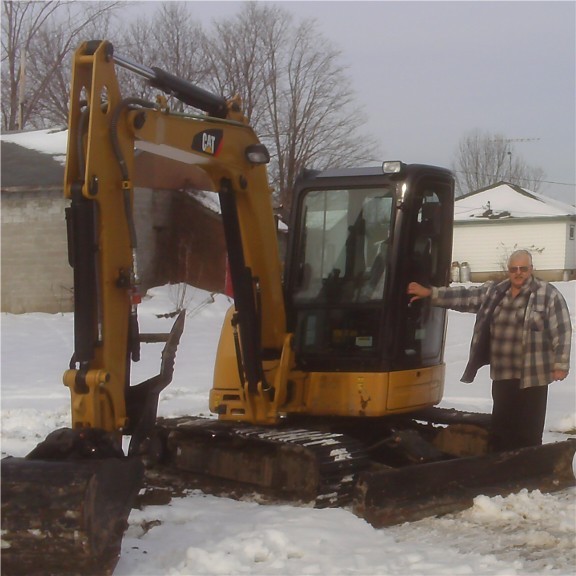 Having a cab in winter is KEY!!!!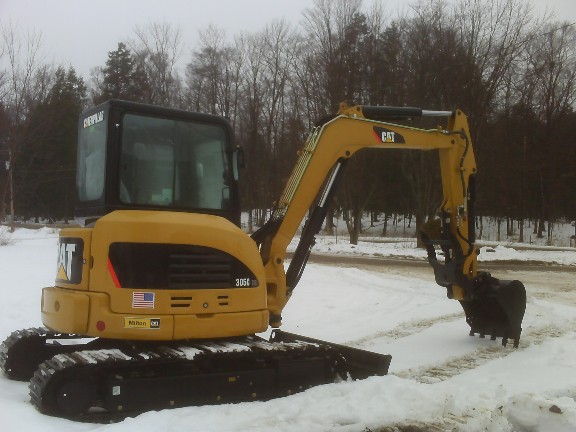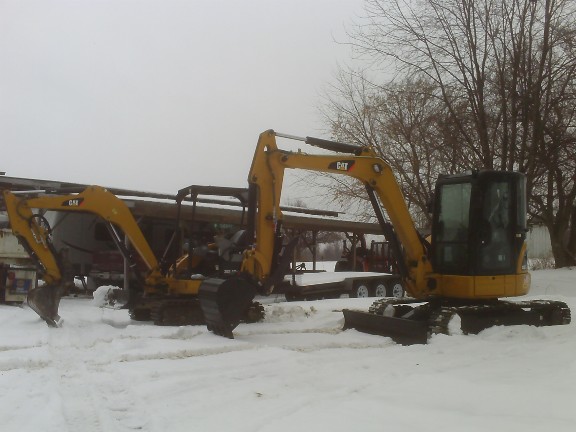 Tree Shear on the 305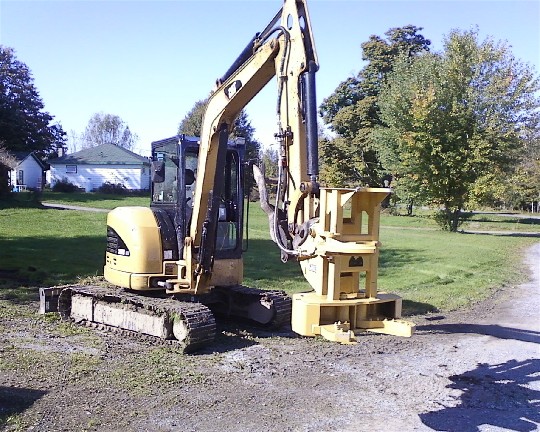 The view from the operator's seat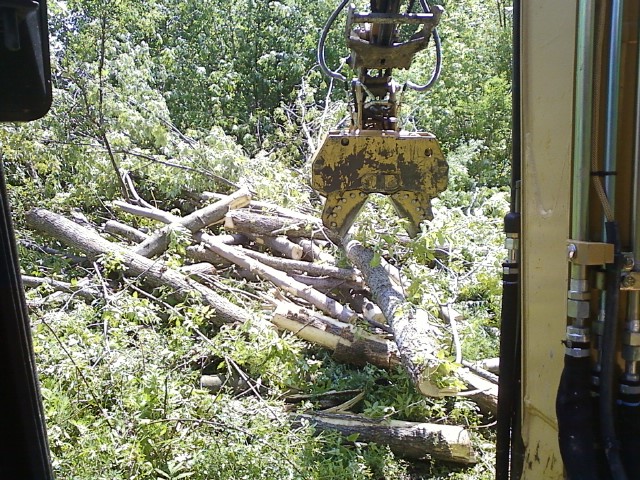 Easy to see the 305 is a lot more machine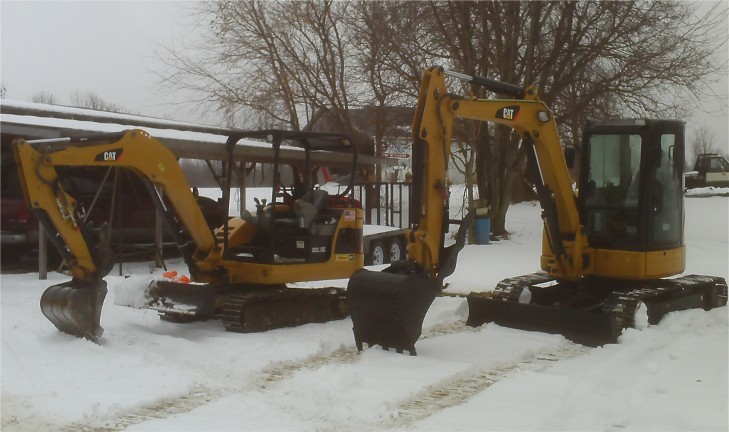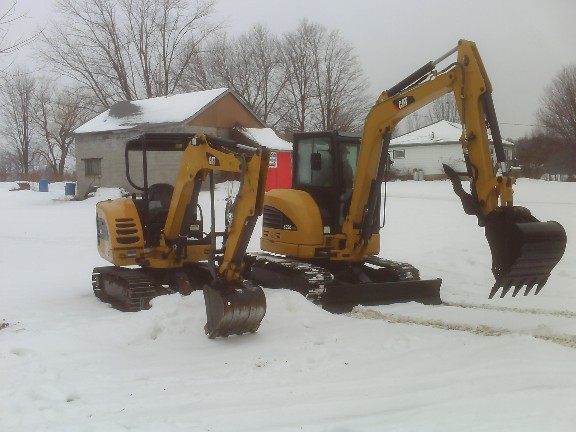 Below is Darrell Curtis with his BRAND NEW Cat 302.5C Mini Excavator
This is a great machine and is so easy to run a ten year old can do it.
My Grandson Jordan is here operating the Cat 302.5
We traded this in on the new 305
It is a 3 minute video so it may take a while to download - FYI
Darrell Loading wood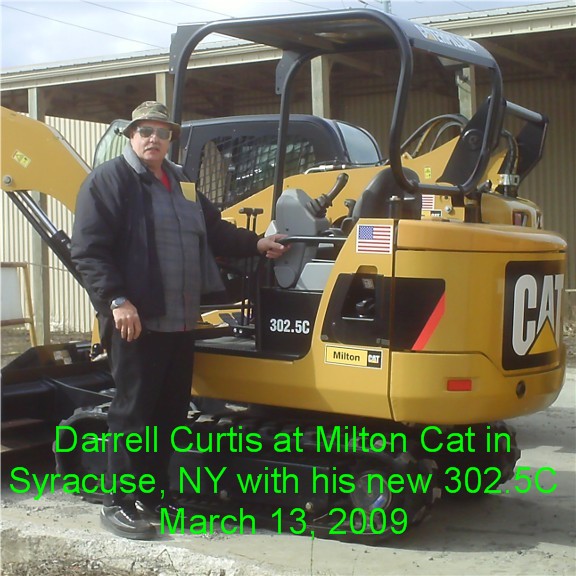 If we ever need parts we will call Darrell's son
Matt Curtis - Milton Cat's Parts & Service Rep
Below is
Darrell Curtis taking delivery of the new Cat 302.5 from
Milton Cat Sales Representative Scott McDonald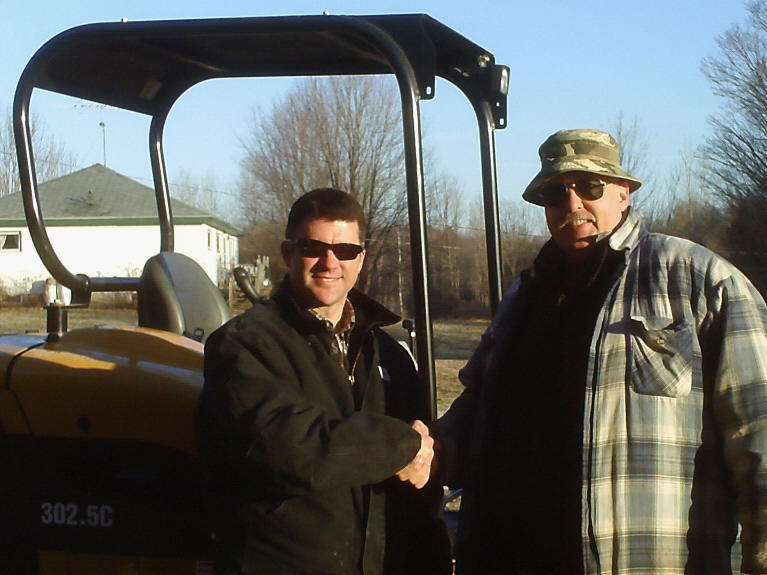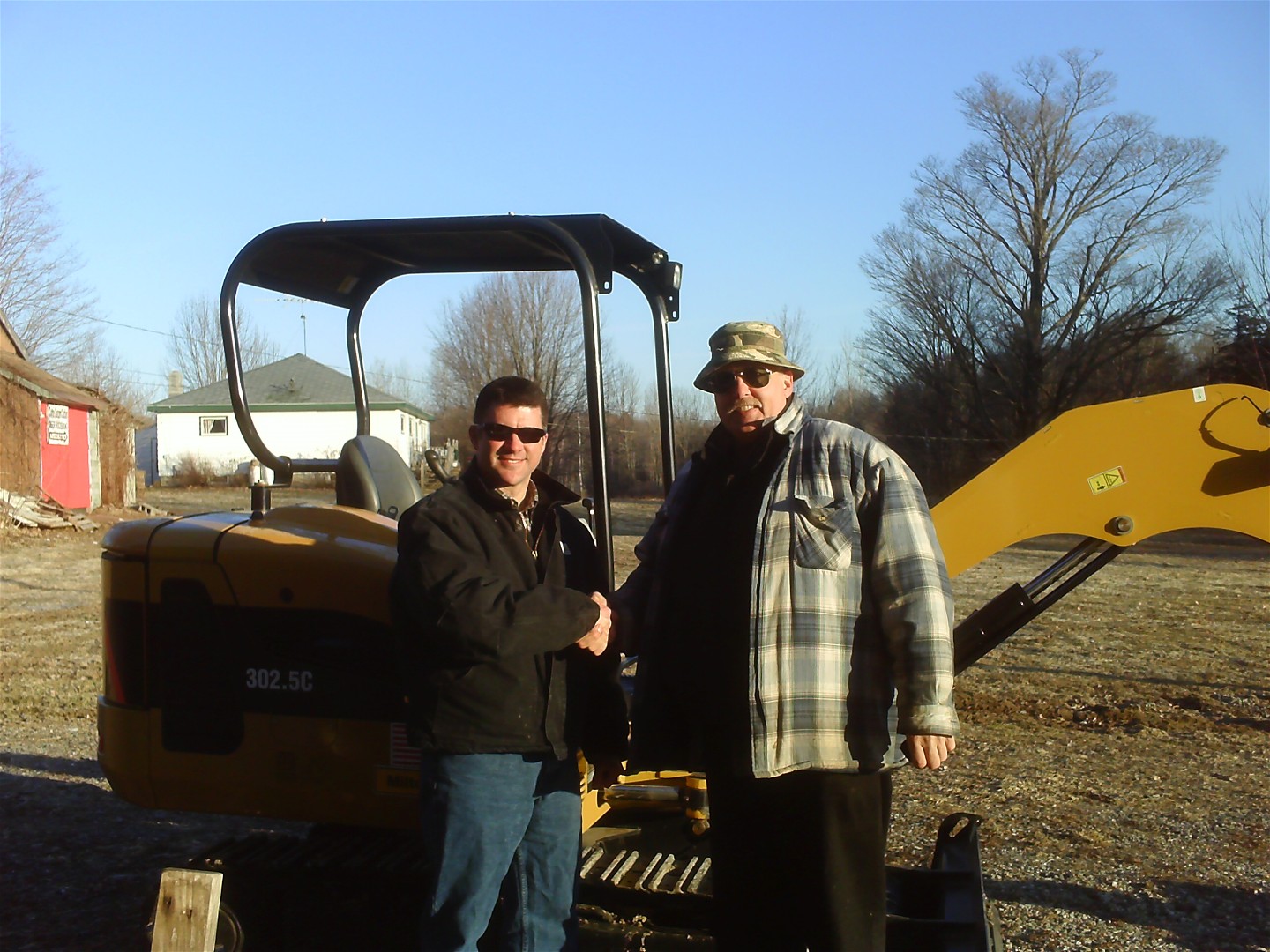 Thanks to Scott, Matt and Mike for helping put this deal together.
With Thumb and Steel tracks we are headed for the woods.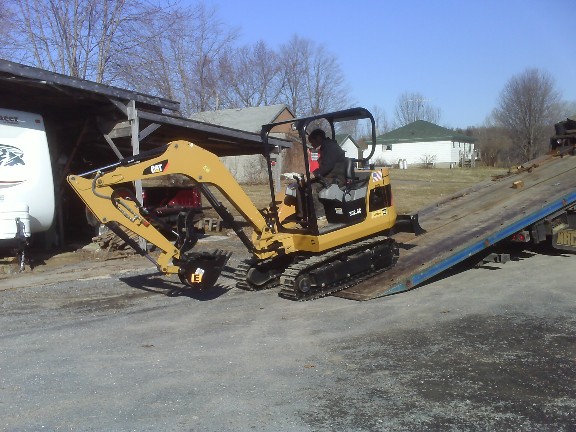 Didn't take long to start harvesting fire wood.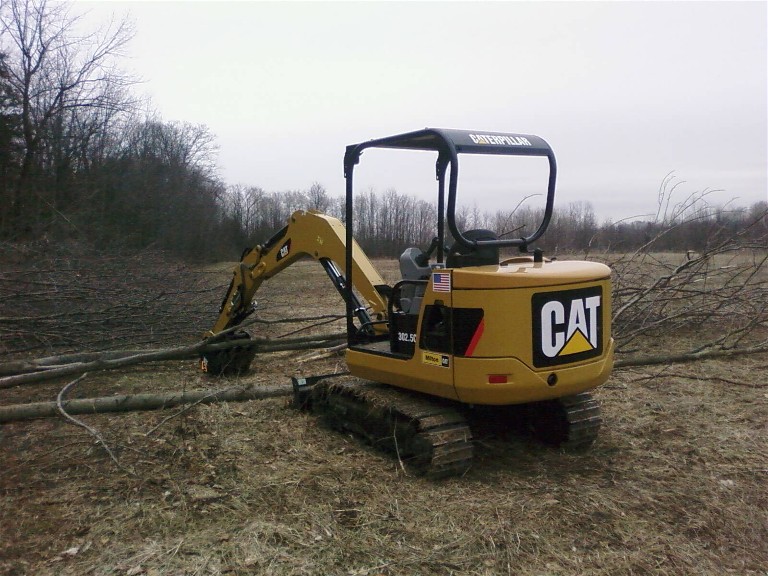 Sure beats lifting it by hand.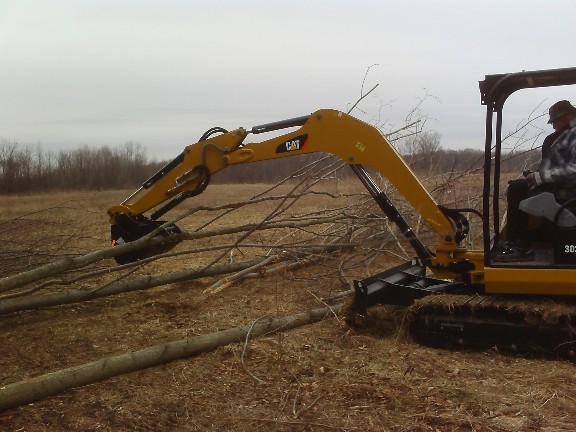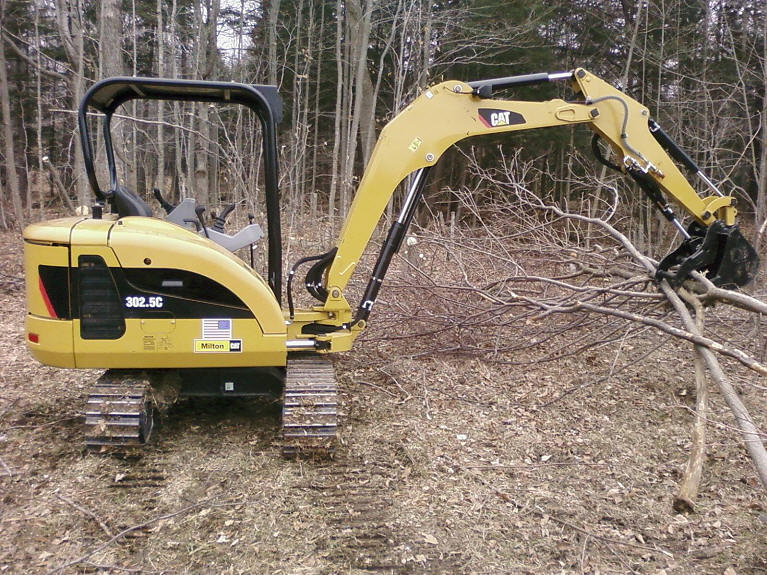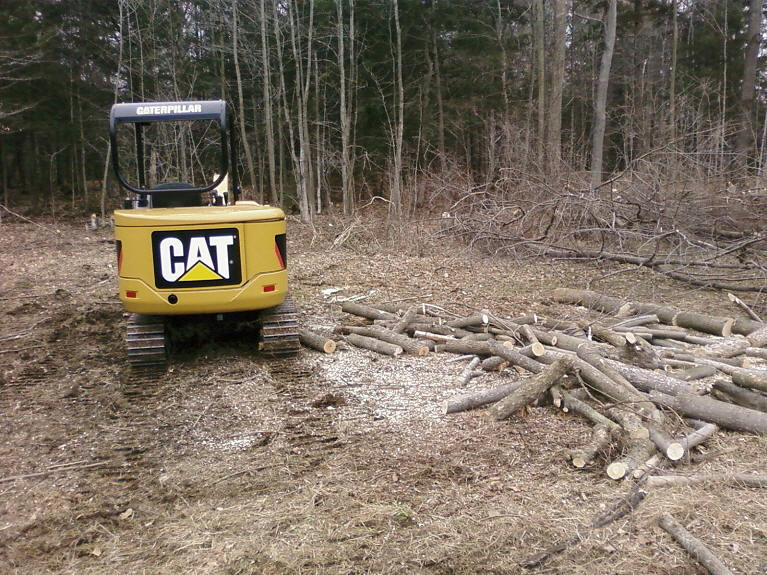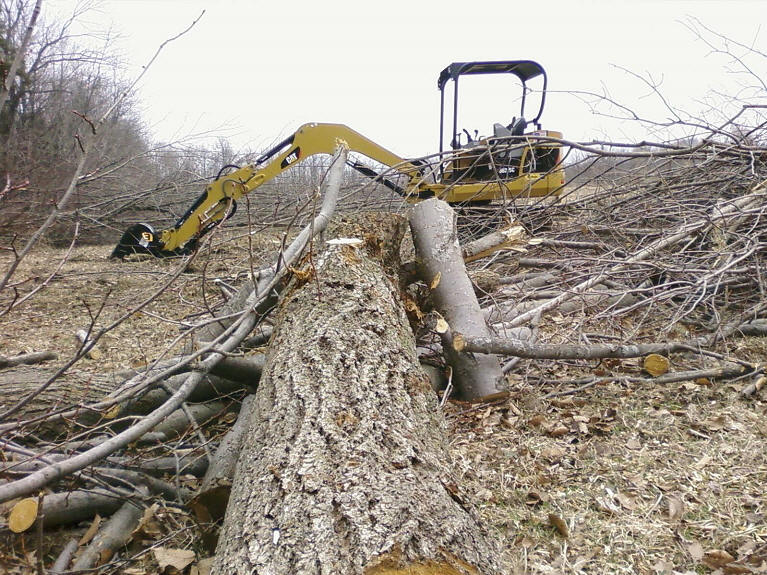 Much easier than handling the brush by hand.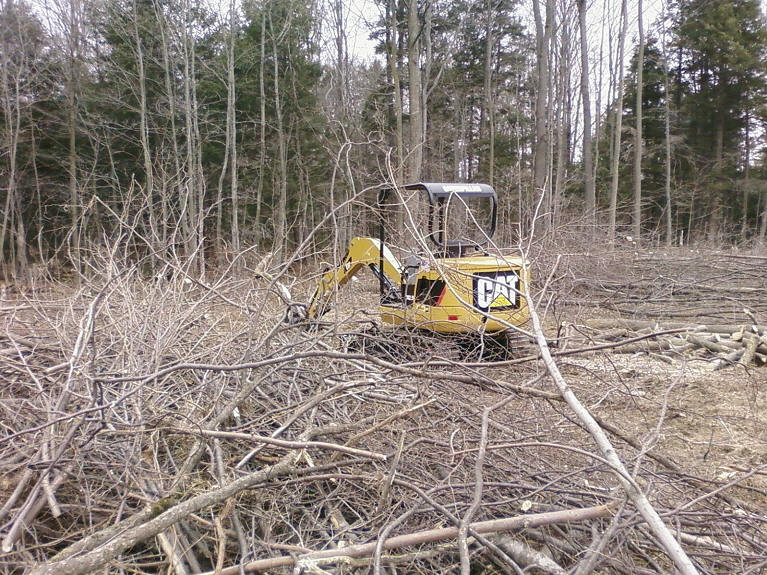 Planting Christmas Trees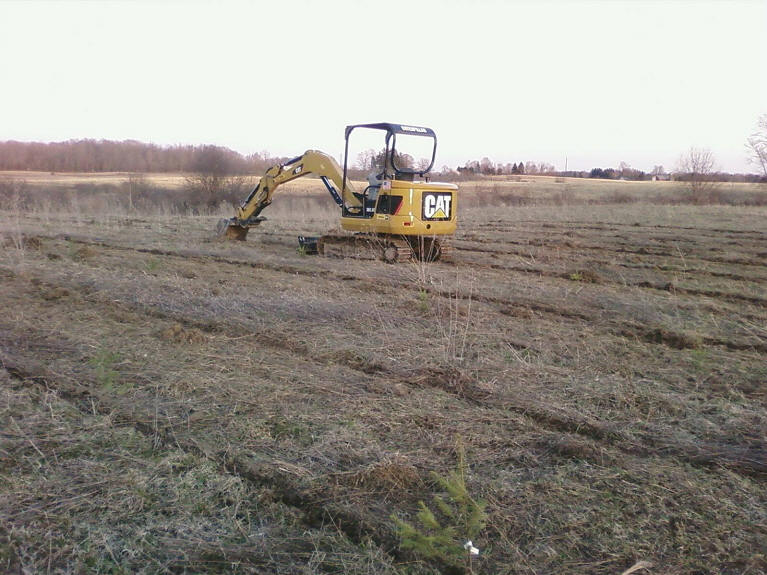 Below is
Darrell, Matt and Jordan Curtis with the D8 that Darrell owns also.
A long history of Caterpillar ownership.