5869 Teuscher Road, Verona
Click the map for directions to the shop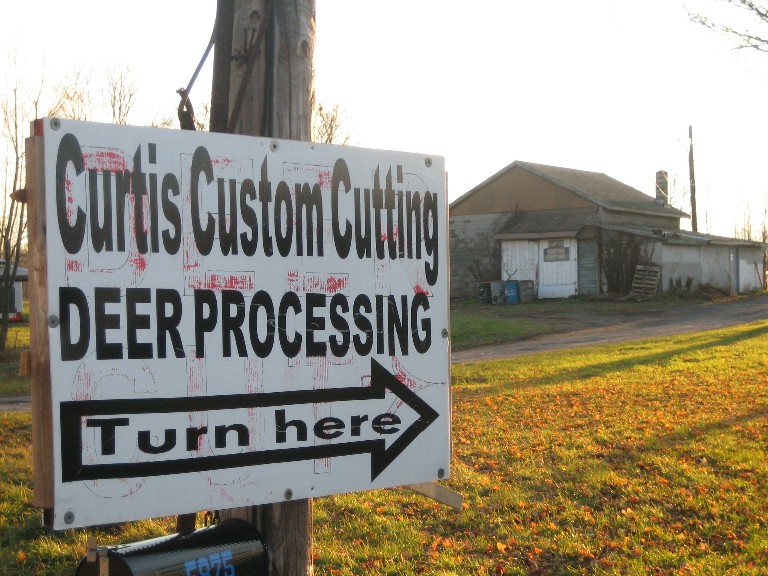 DEER PROCESSED IN SEASON
PLEASE BRING THE DEER TO US AT THE END OF THE DAY'S HUNT. WE LIKE THEM STILL WARM IF POSSIBLE.
If the animal is left hanging in high temperatures it will spoil, in low temperatures it will freeze making it necessary for us to thaw it to cut it up. You will then have meat that has to be re-frozen and this down grades the quality of YOUR product.
DO NOT UNDER ANY CIRCUMSTANCES SKIN THE DEER OR CUT OFF THE HEAD - THE SKIN IS WHAT KEEPS IT CLEAN.
Click on her photo for Betty's message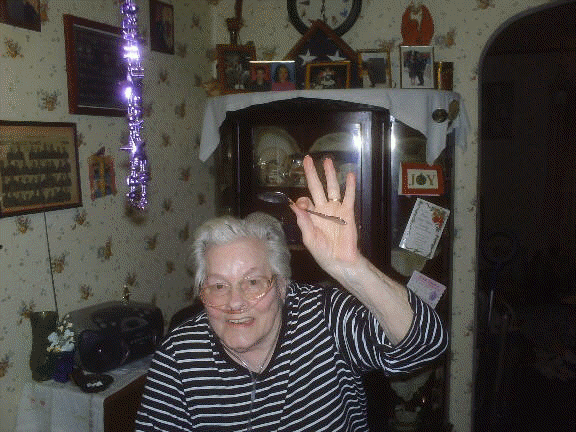 BY PASS THE CHECK STATION - SAVE TIME BRING THEM RIGHT TO US AND WE DO THE PAPERWORK FOR YOU.
We cut DEER donated to the
FREE OF CHARGE
BIG BUCKS of 2008
Top one the largest at 202 pounds check out the narly rack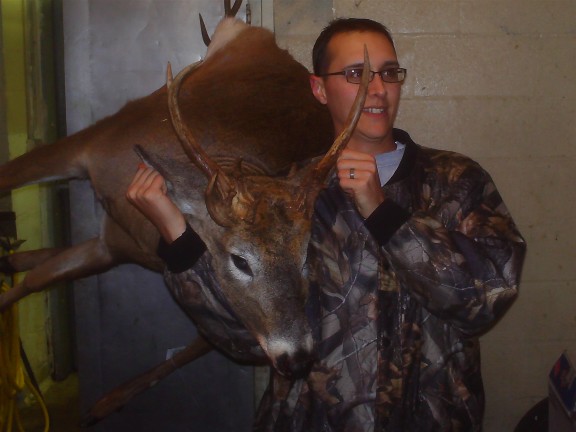 Second largest at 194 pounds more traditional 10 point rack
Another 10 point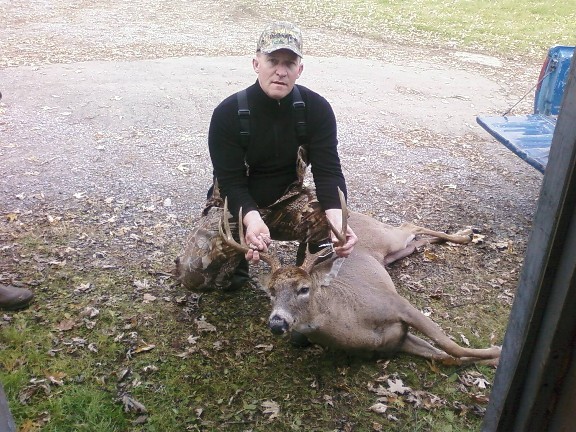 Mike and Darrell on break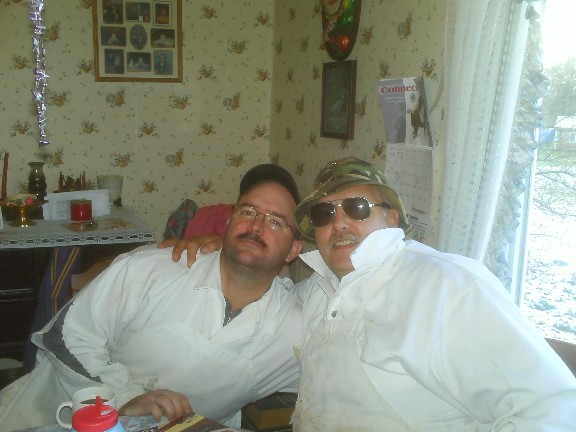 Dave with a great looking neck roast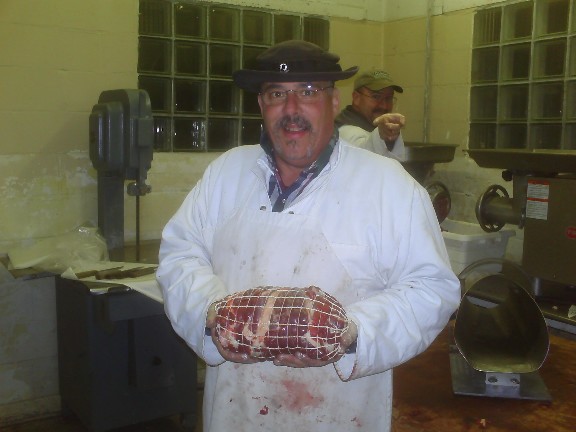 Another big buck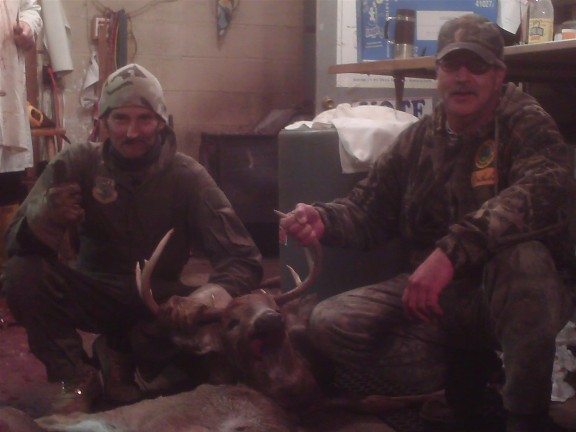 The Nelson boys scored 3 for 3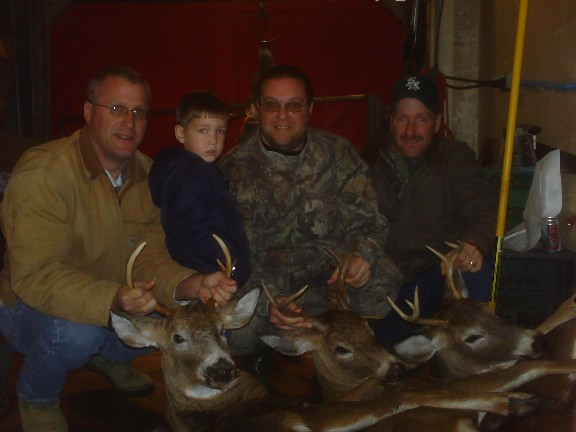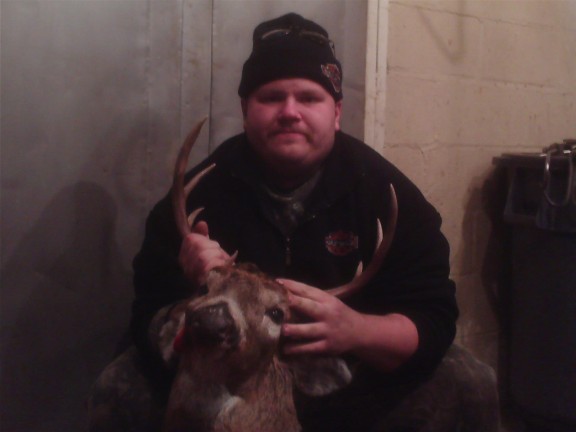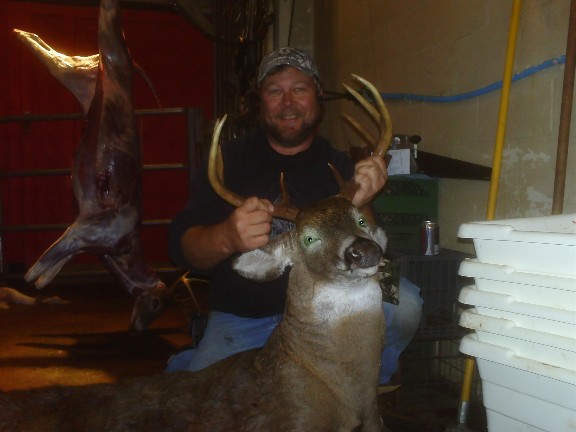 Kenny and Paula "Hard at work""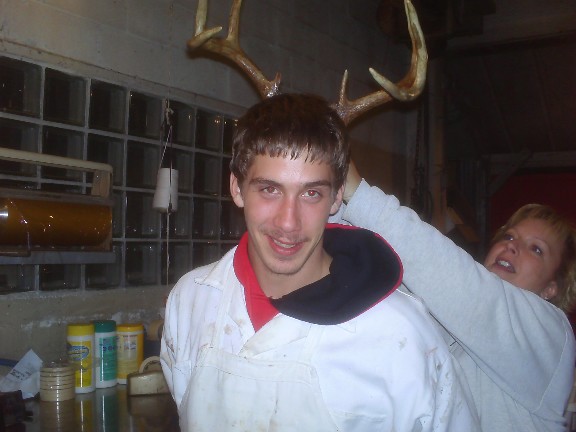 Darrell making hamburg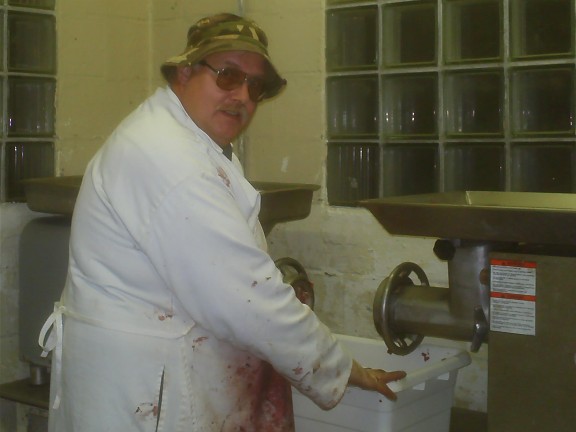 Scott scores again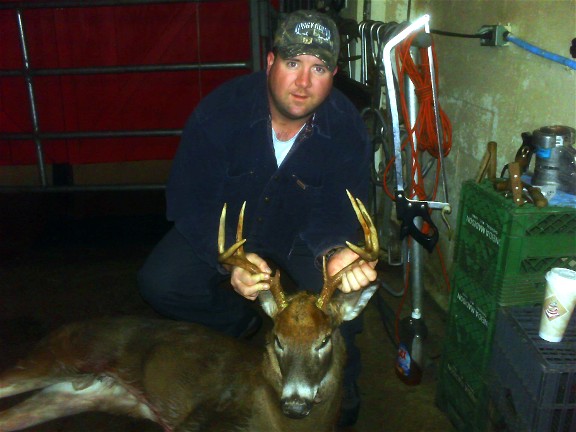 DEC Employees, Gay and Melissa with Darrell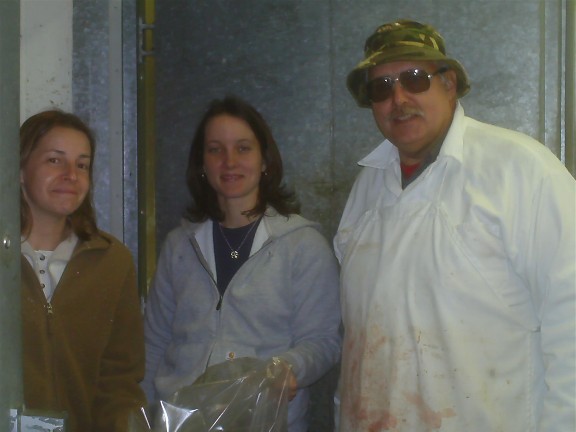 Liz and Dave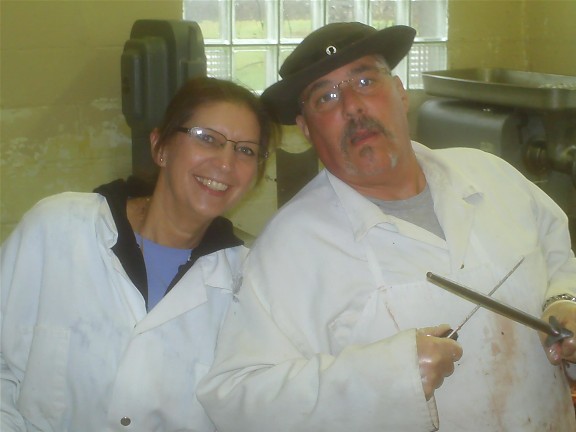 Mike with another nice one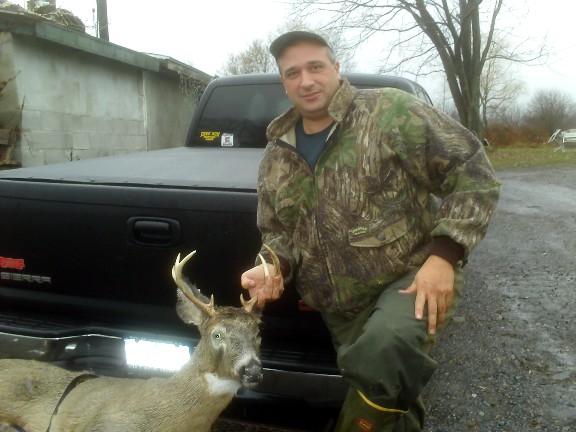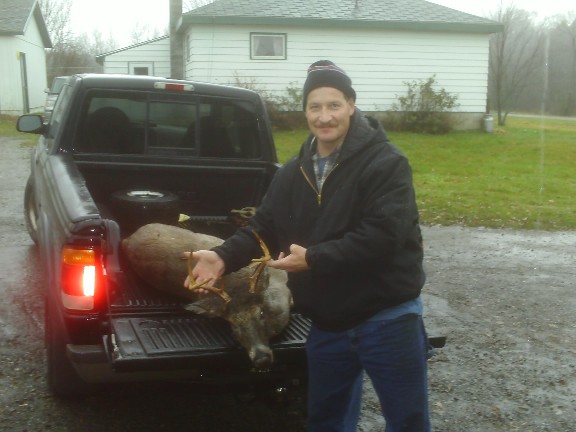 During Southern Tier
We will be open Daily
From 10:00AM - 6:00PM
If you need to call 315-363-2763 or 336-1064 but we would rather you
JUST COME OVER NO NEED TO CALL AHEAD
NO "BAIT & SWITCH" PRICE GOUGING HERE
IT'S REALLY ONLY - $60 and the hide + NYS Sales tax
$65.25 Tax included
EACH DEER CUT TO ORDER
Steaks Wrapped in high quality freezer paper/Ground meat sealed in plastic bags
IN CASE YOU WANT TO
Click the link above for basic instructions to "Do it yourself"
315-363-2763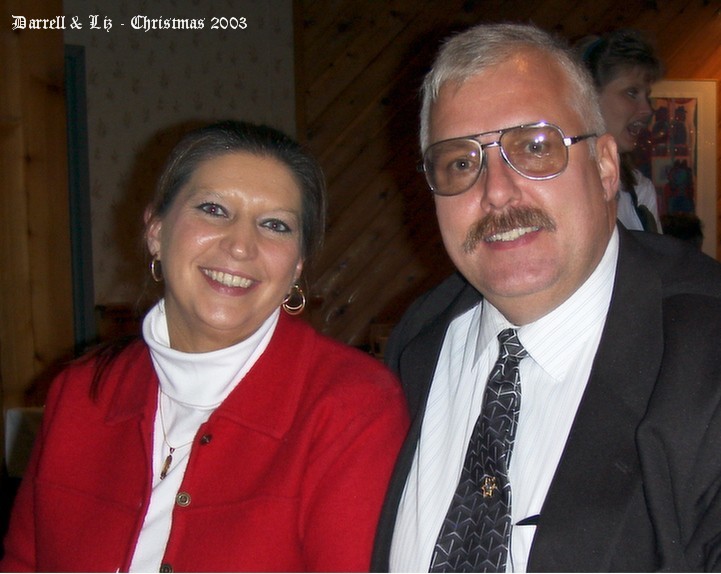 Darrell & Liz and the rest of our staff are
Wishing all a good luck this Season
Dave, Mom and Mike working hard - see below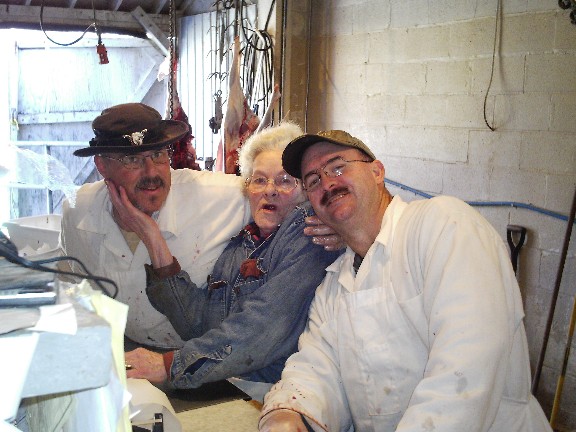 Even Paula shows up for WORK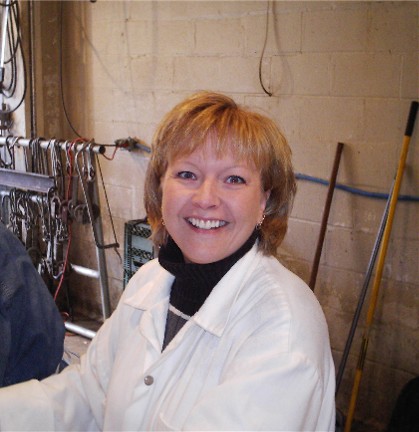 So then Mike calls in "Sick" and gets caught hanging out with
Robin Williams
Mike is back home from Iraq and will be with us again this year.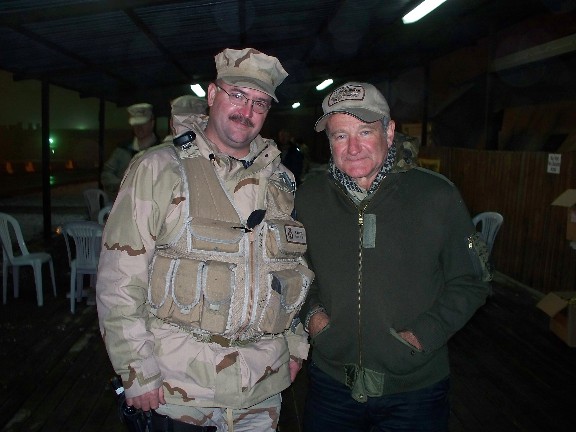 Future Big Game Hunting Seasons - NYS Dept. of Environmental Conservation
Ron W. with one of the BIG DEER of the 2007 Season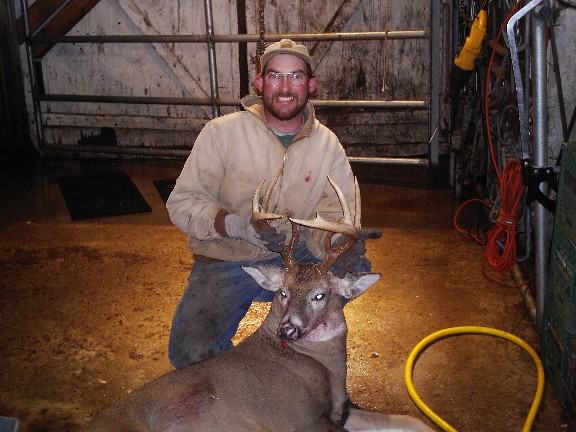 Nice Spike Horn taken by Mary D.
GOOD WORK MARY!!!!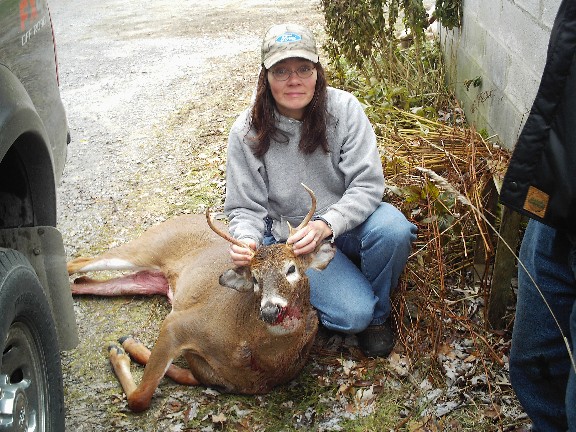 Mike W with another nice one.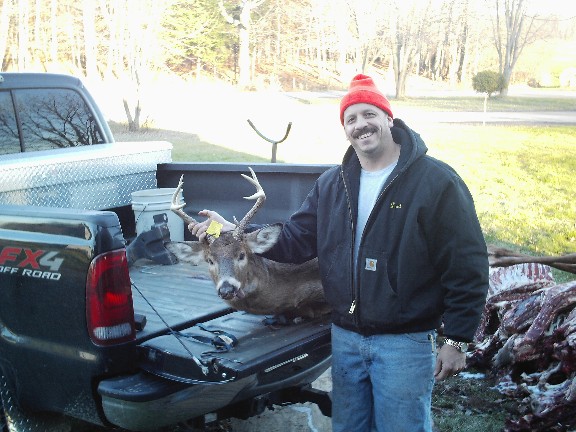 Here's the rest of them waiting for you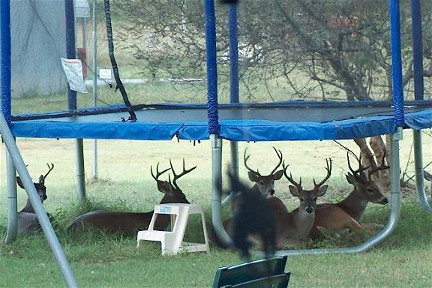 Click the sign below for the
Curtis Custom Cutting
main page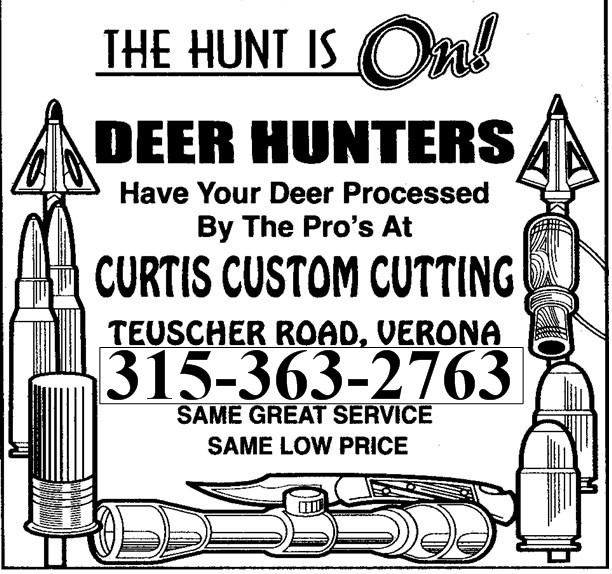 CWD AREA HUNTERS CAN
BY PASS THE CHECK STATION
COME RIGHT TO
CURTIS CUSTOM CUTTING
WE SECURE YOUR SAMPLE FOR YOU
and send it for testing
CWD area map for your use below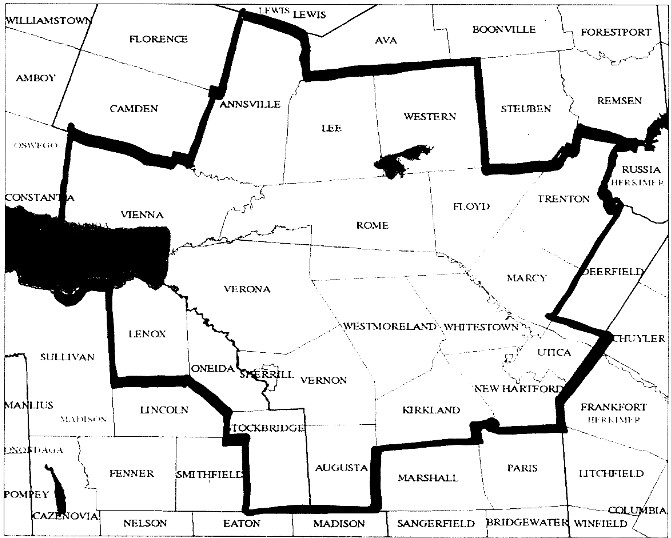 CURTIS CUSTOM CUTTING
Deer Processing in season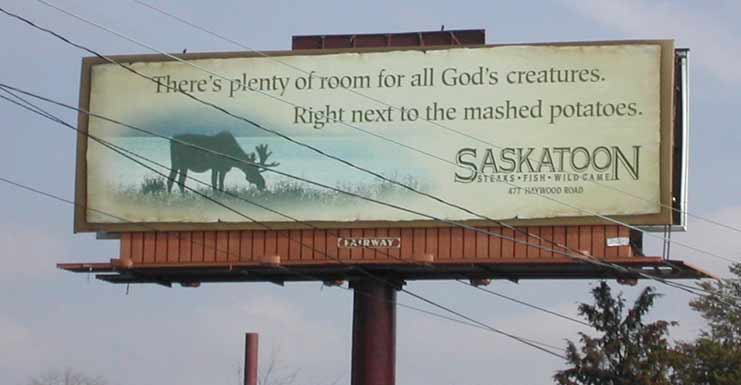 All Deer
Skinned, Cut & Trimmings Ground for Only
$60 + Tax = $65.25and the hide
Then we wrap FREE
All boneless FREE
Open 10:00 AM - 7:00 PM during southern tier season
(315) 363-2763
Hunters - Click here then Print, Fill out your name and phone number CIRCLE what you want done and bring the job sheet with you to save time
IN CASE YOU WANT TO
Capes pulled for an additional $15
Darrell Curtis with Nell Curran taking delivery of the new SMART CAR at Smart Latham
I special THANK YOU to Nell for all your help and follow up.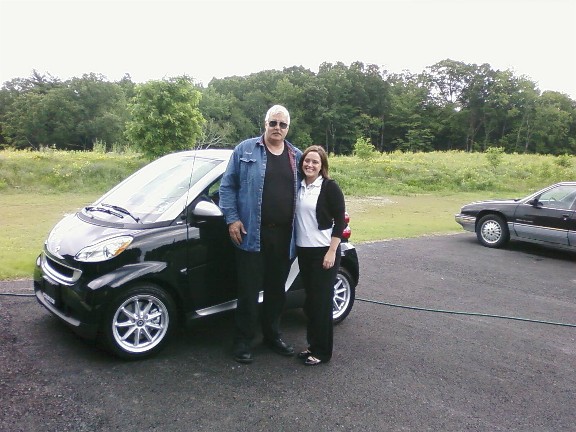 New Cat 302.5 Excavator
A man and his tractor - Don't get much better than that.