CURTIS CUSTOM CUTTING
Custom Slaughtering
Meat Cutting
DEER PROCESSING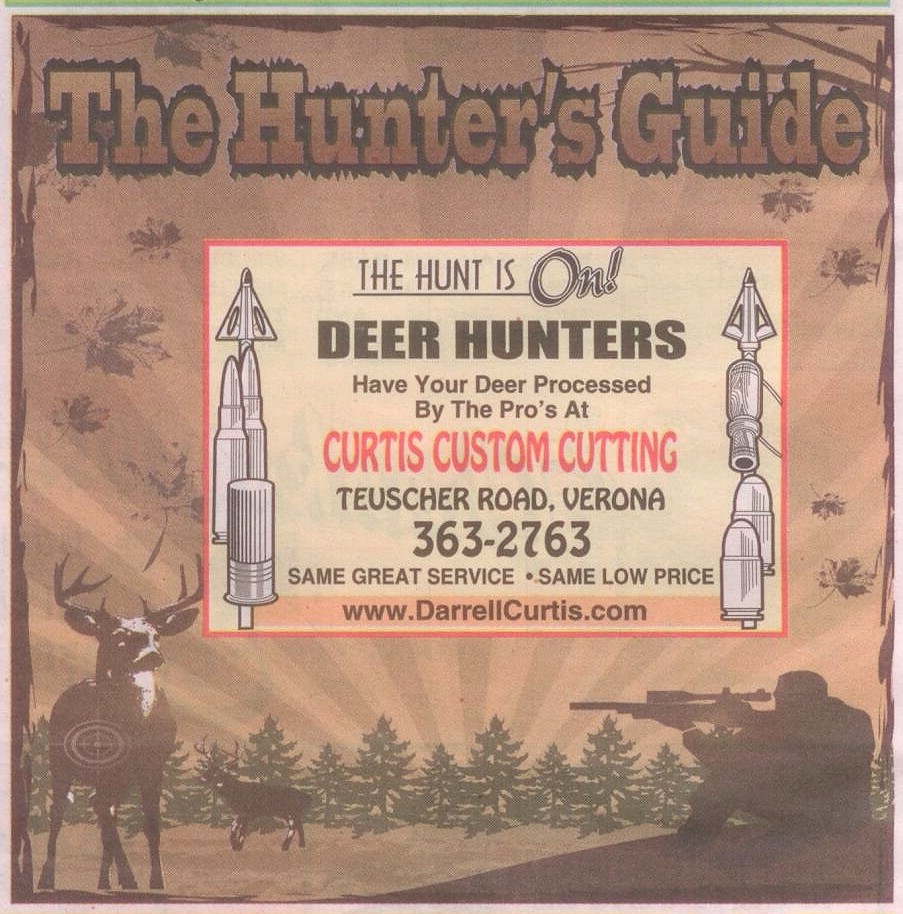 Price now
$64.37 plus the hide and sales tax
$70.00
No Bait and Switch Pricing This Is The Real Cost!!!!!
Download and print a Job sheet and bring it with you
Click the map for directions to the shop

315-363-2763 or 338-8265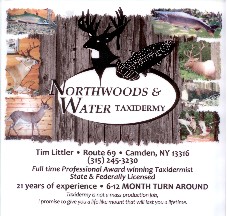 WHEN SOUTHERN TIER OPENS
WE WILL BE OPEN
11:00 AM - 7:00 PM ALL SEASON
PLEASE BRING THE DEER TO US AT THE END OF THE DAY'S HUNT.
WE LIKE THEM STILL WARM IF POSSIBLE.
DO NOT SKIN THE DEER!!!
If the animal is left hanging in high temperatures it will spoil.
(This deer was not cooled and did spoil)
In low temperatures it will freeze making it necessary for us to thaw it to cut it up. You will then have meat that has been down graded the quality and it is YOUR product.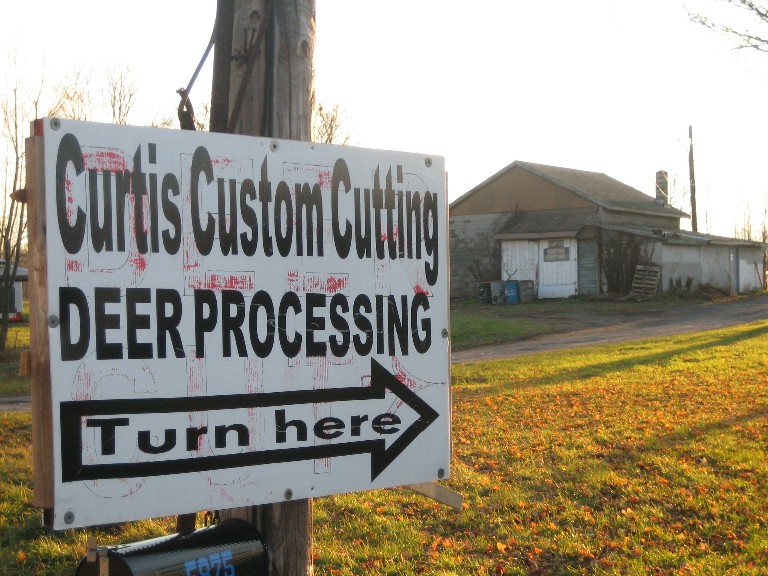 315-363-2763 or 338-8265
CURTIS CUSTOM CUTTING
5869 Teuscher Road, Verona
315-363-2763
All meat cut to order and packaged for the freezer.
Professional service with competitive pricing.
Call us for an appointment 315-363-2763
Click the map for directions to the shop

DO NOT UNDER ANY CIRCUMSTANCES SKIN THE DEER OR CUT OFF THE HEAD - THE SKIN IS WHAT KEEPS IT CLEAN.
We are sad to announce that Betty in no longer with us. She passed away on May 6, 2010 after a courageous battle with cancer and COPD.
Click on her photo for Betty's message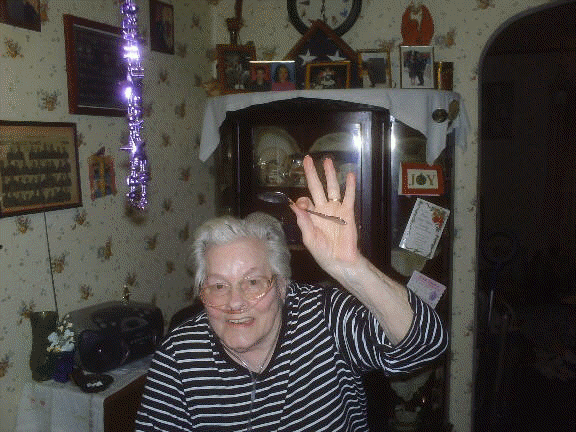 We cut DEER donated to the
FREE OF CHARGE
BIG BUCKS of 2012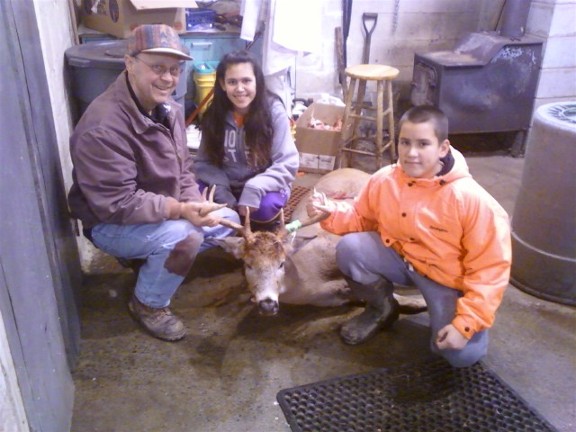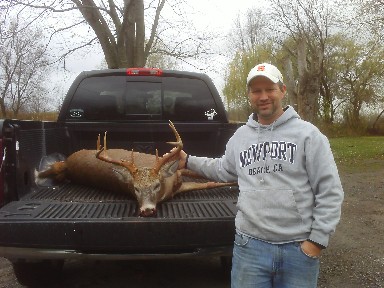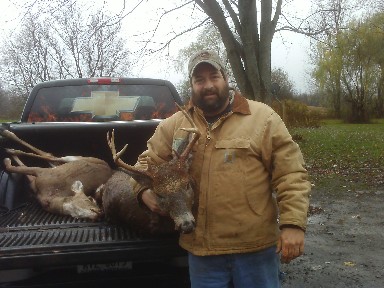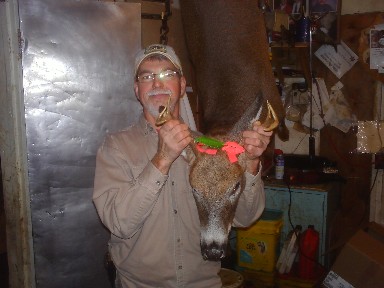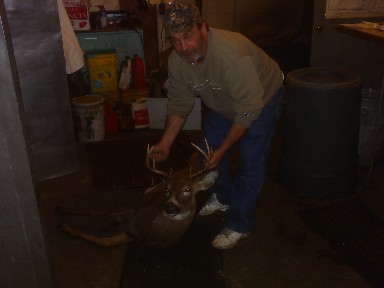 And we did a Bear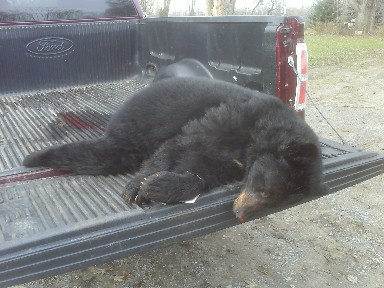 Dave with a couple Shoulder Roasts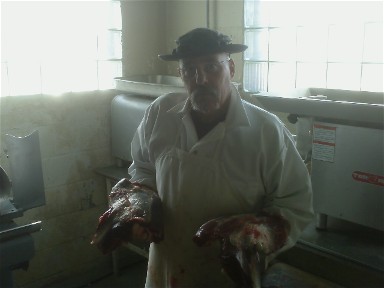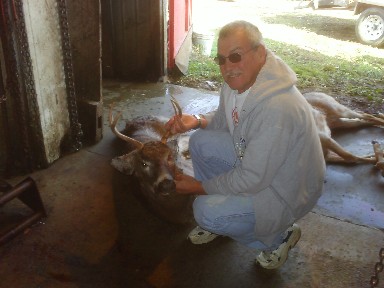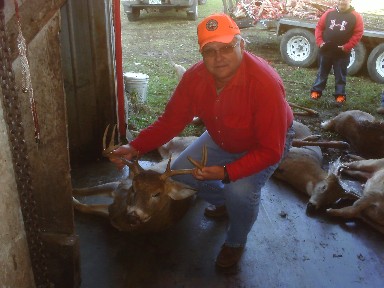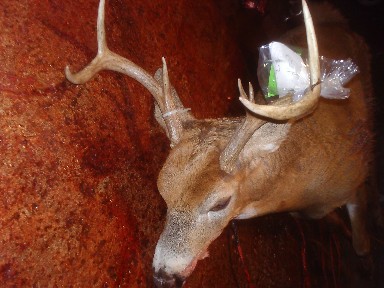 The "Crew" with Andy taking the photo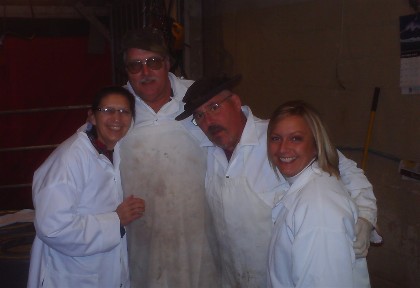 Andy mugging for the camera
Biggest deer so far this year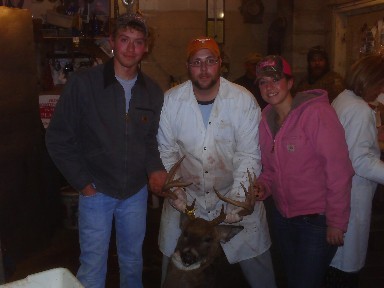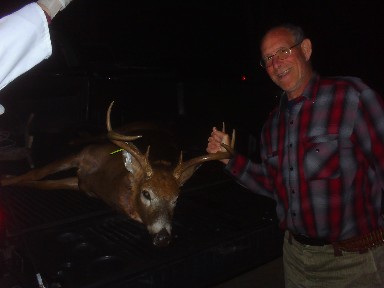 Chris with the NYS DEC taking CWD samples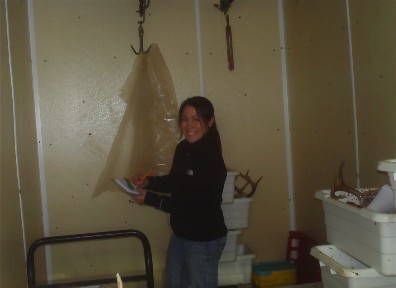 Clowning after the clean up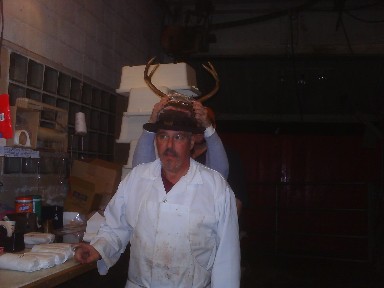 BIG BUCKS of 2011
James Oaks with a big one from Osceola in Lewis County
This is a 12 point taken by Mike West AKA 50 Caliber Death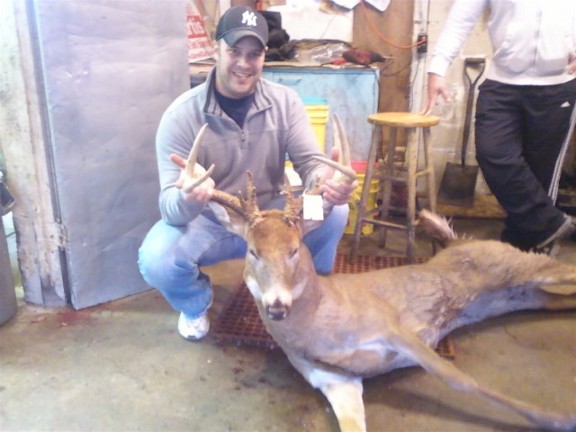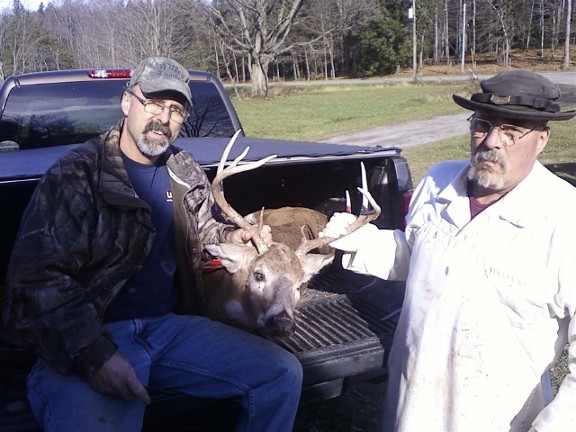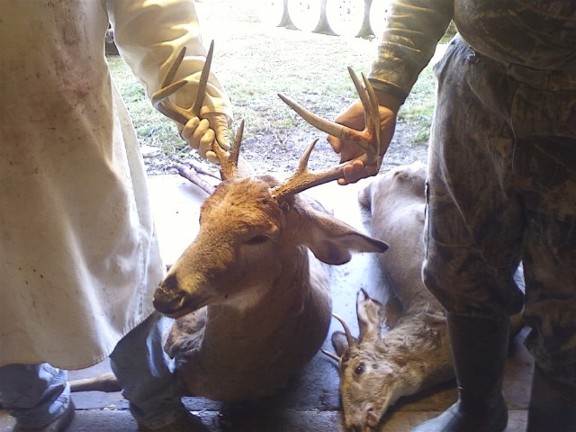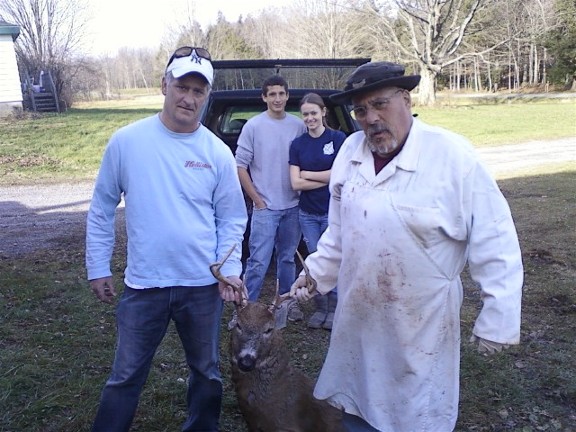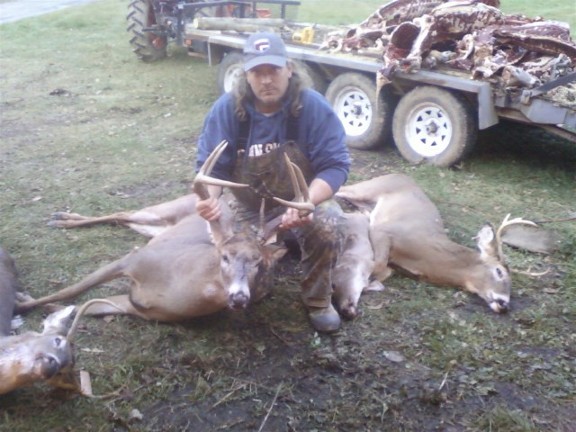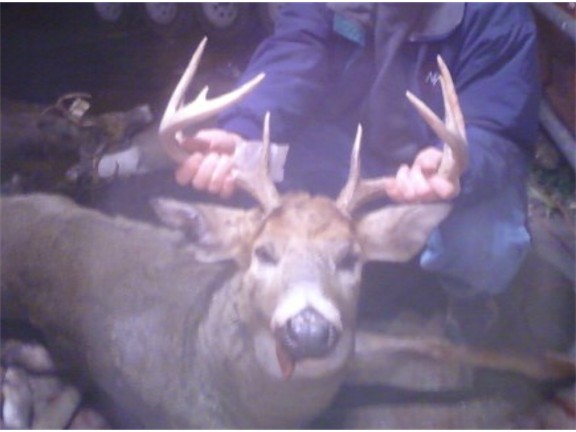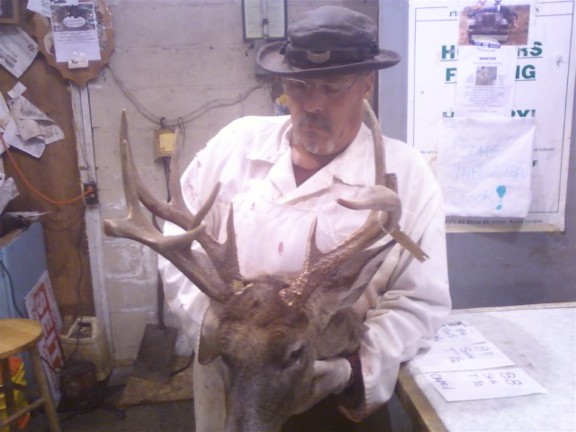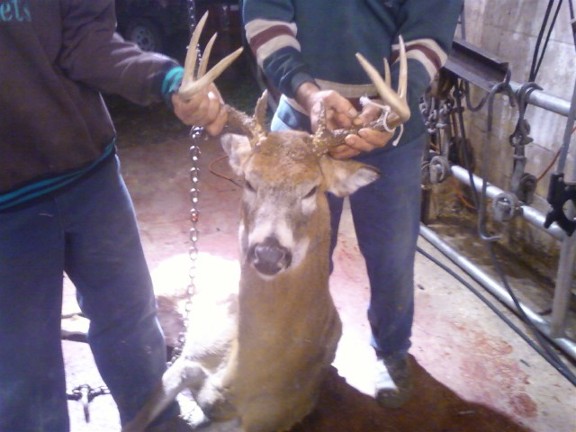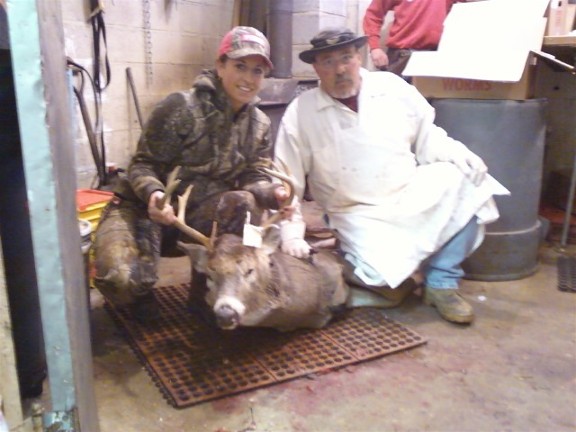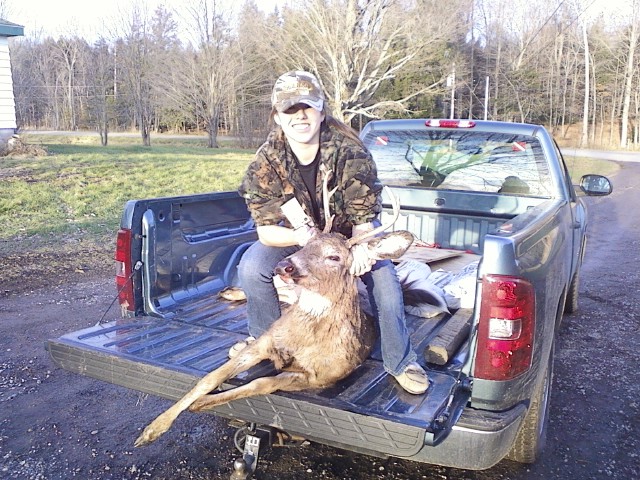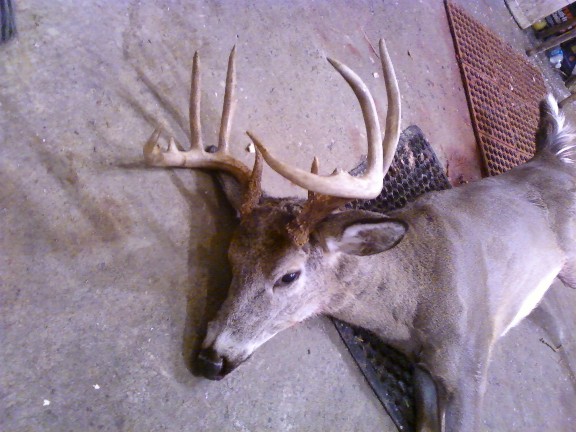 Sam Hunt says he like to hunt in December
With a huge 8 point like this I see way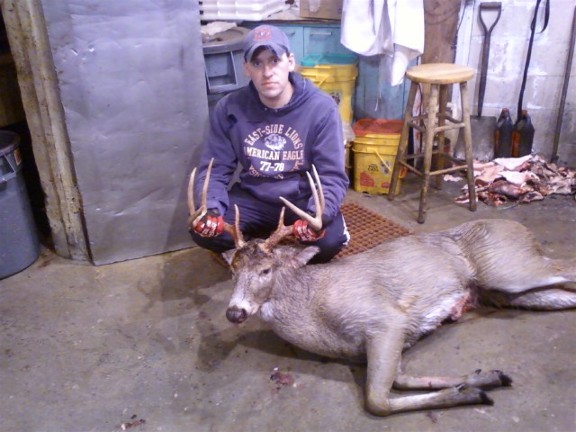 Another nice December Deer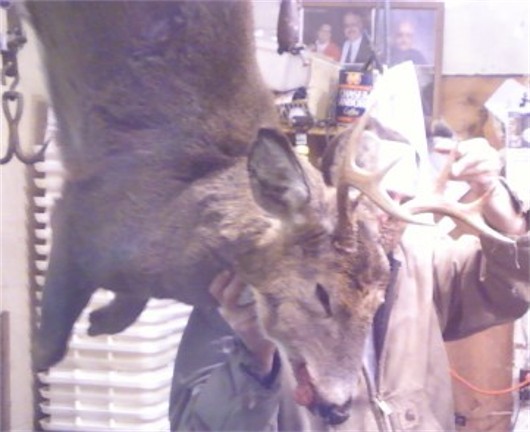 BIG BUCKS of 2010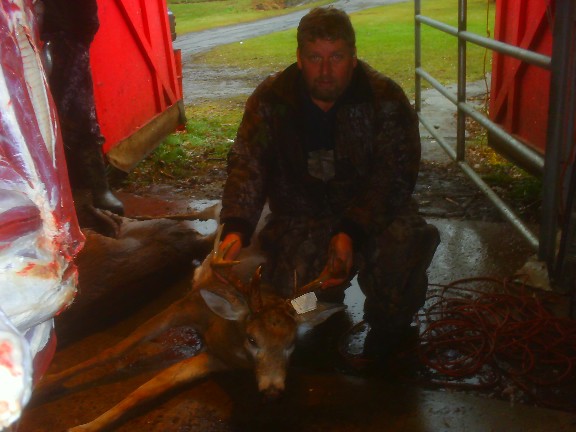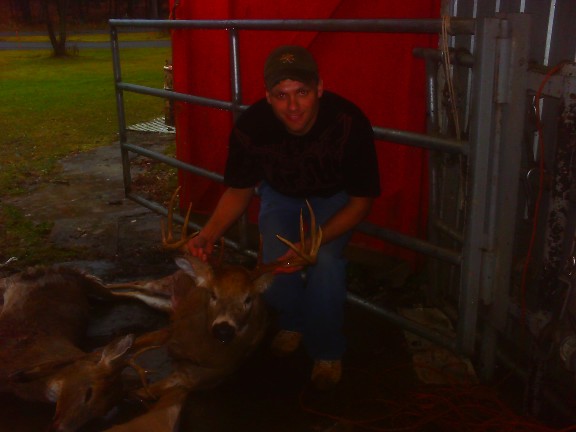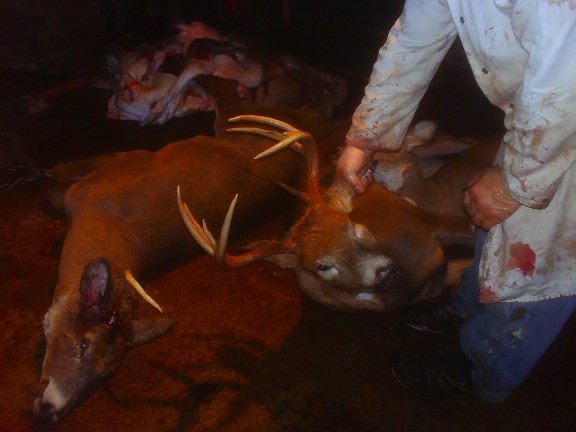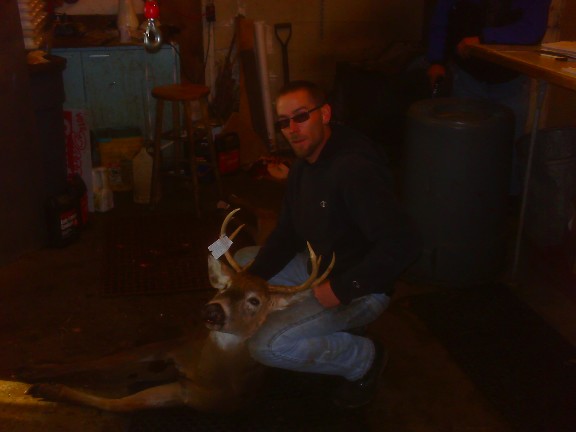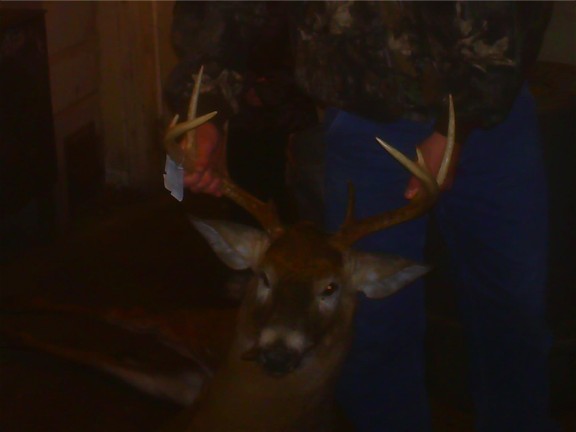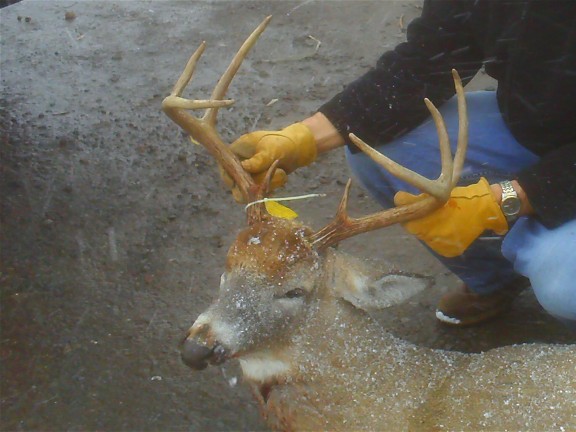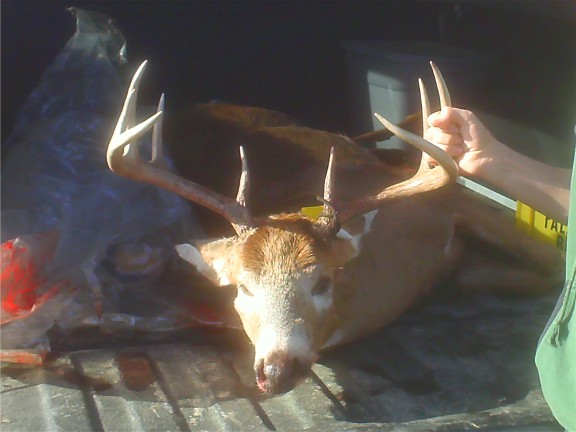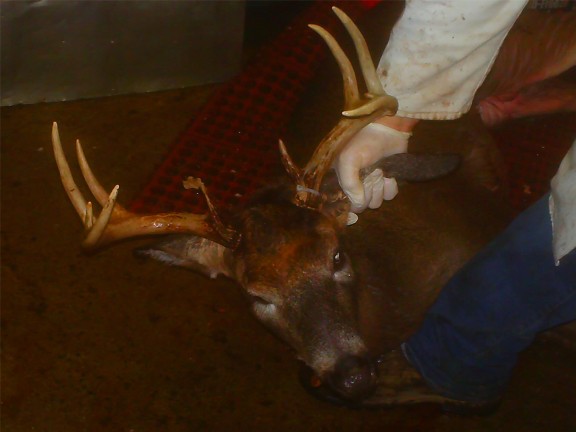 DEC Still gather samples for CWD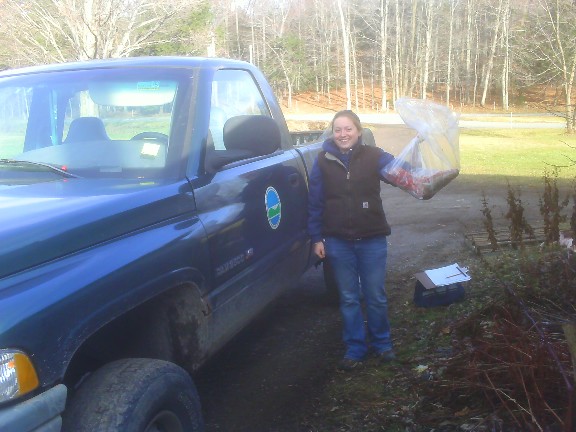 What happens when you shot them in the shoulders with a .300 Wnny Mag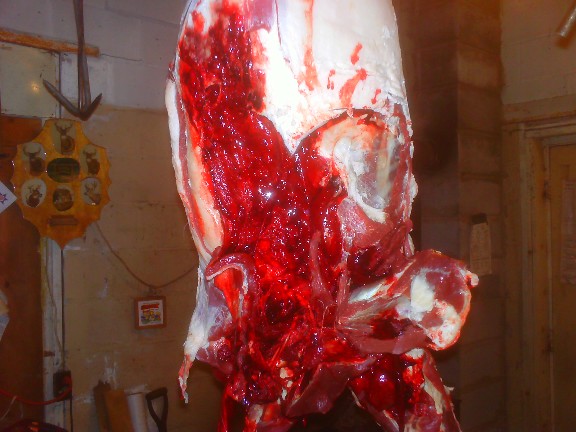 BIG BUCKS of 2009
Carl Krumback with a nice Buck from up north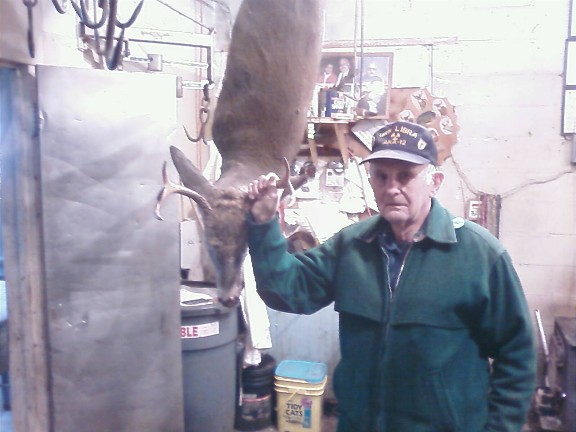 Craig Stockhauser with another nice Buck from the North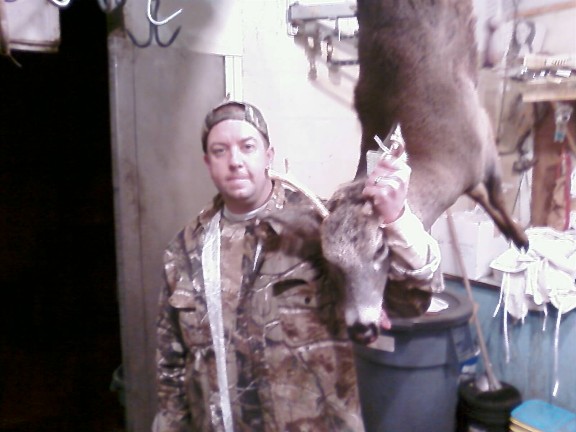 Sam Hunt with the Biggest deer of 2008 - 182 pound 8 point Buck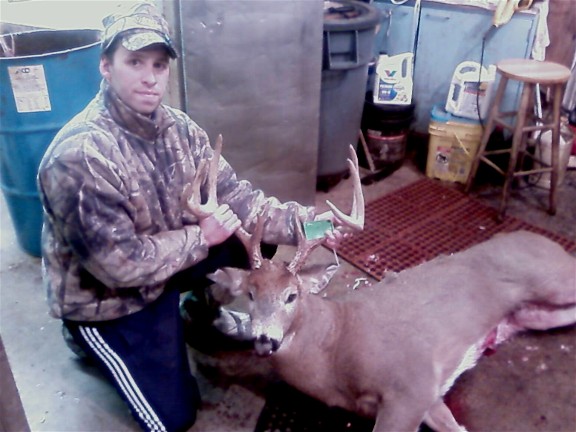 Next biggest - Randy Hubbard's 10 point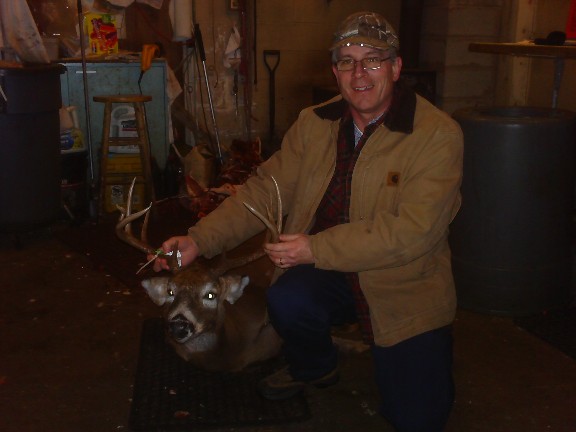 Dick Secor with a buck taken in Verona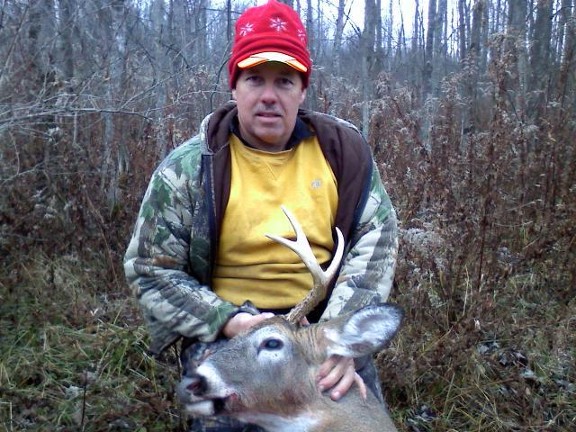 Mike Ladd and son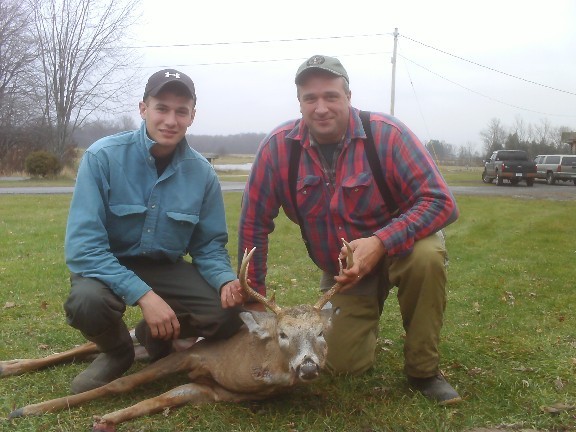 All in the cooler before we quit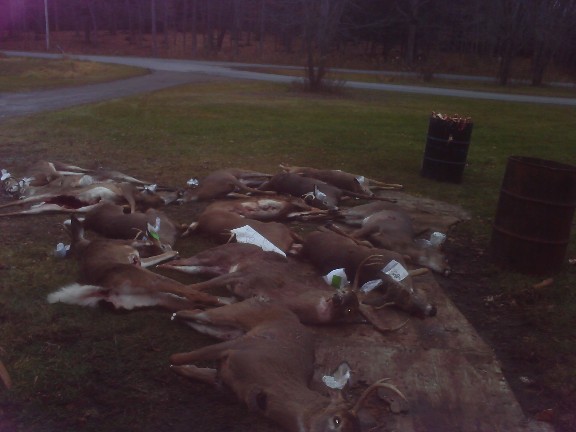 In the cooler is very important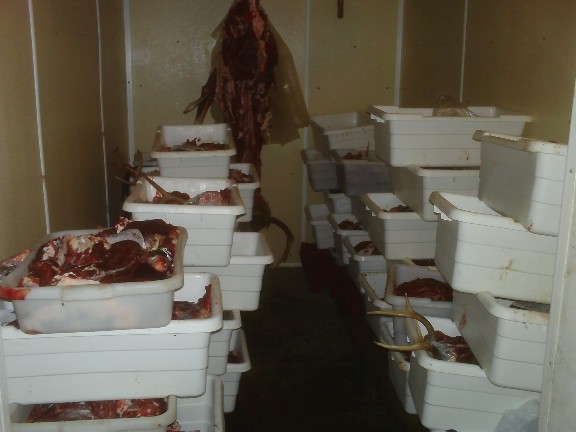 Dave and Jordan showing off a Great looking Rump roast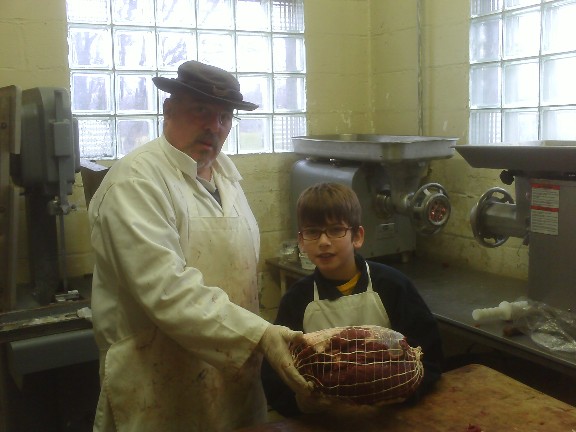 Darrell and Paula(erella) - be home by midnight you know what happens
Wrap staff in evening gowns - Now that's customer service!!!!!
They are not all big but they are all tasty
This one was the biggest so far in 2009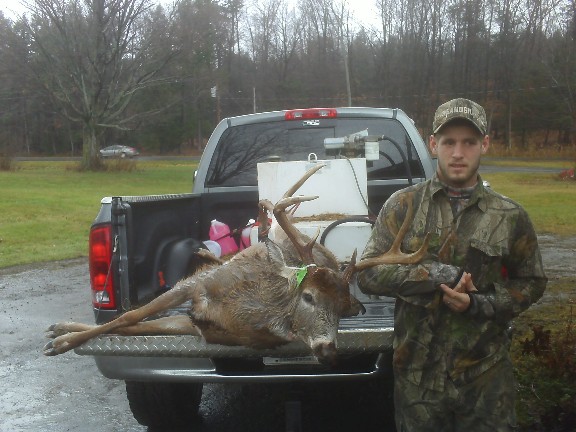 Darrell with another big one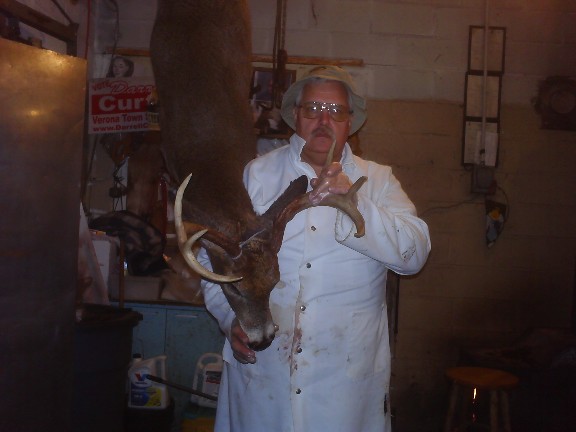 Darrell pulling a Cape for mounting by hand - the cape almost off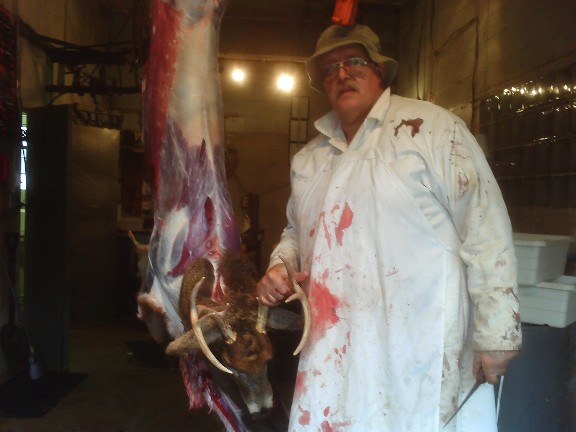 Another big one this year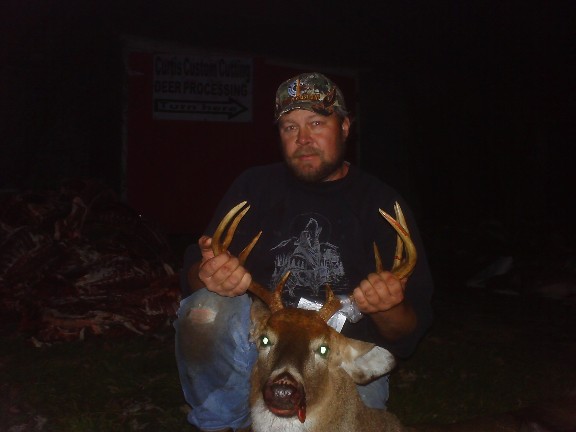 Young "Hunter" with a nice one
Big horns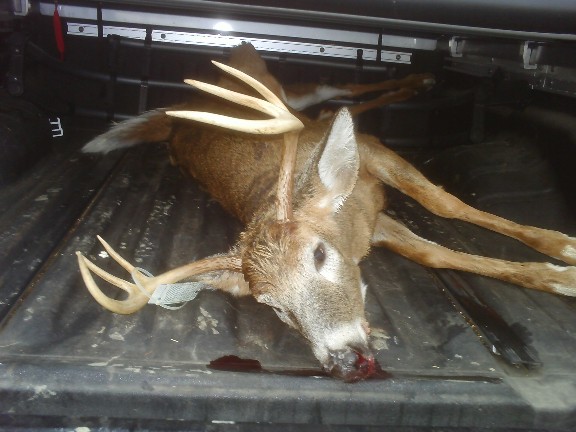 Jordan Matt and Dave skinning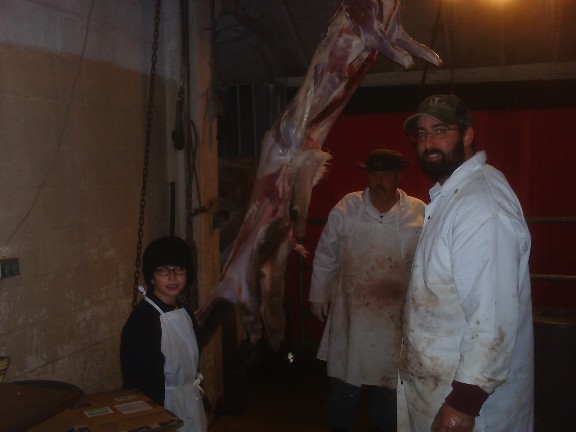 DEC picking up CWD samples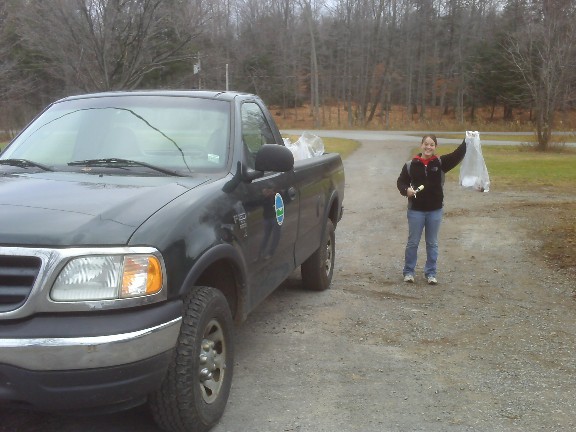 Another Big Deer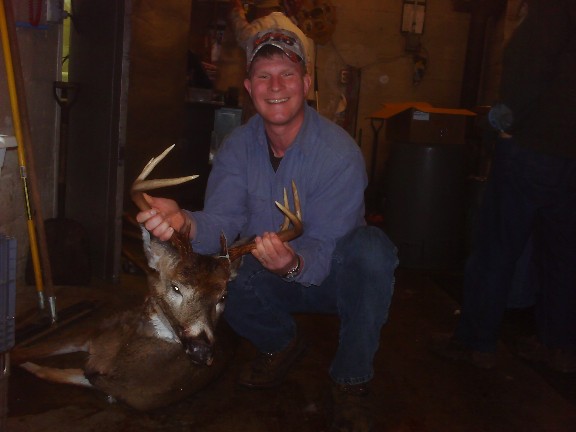 Dave and Darrell with a nice 6 point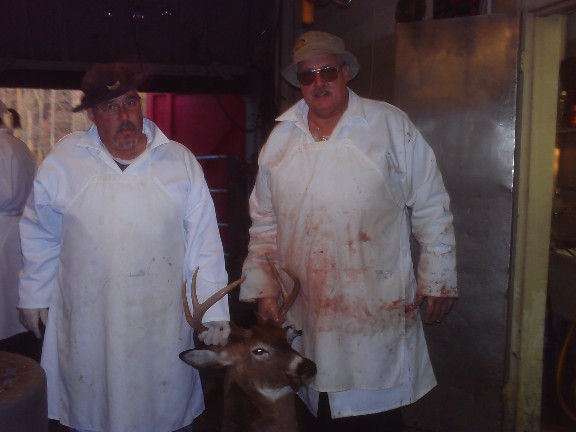 Another young hunter "Helping"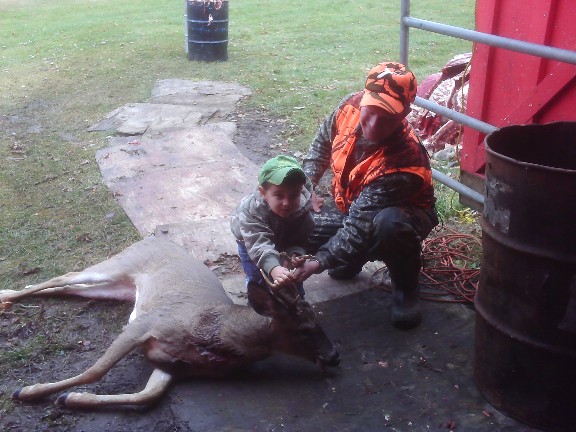 More Big horns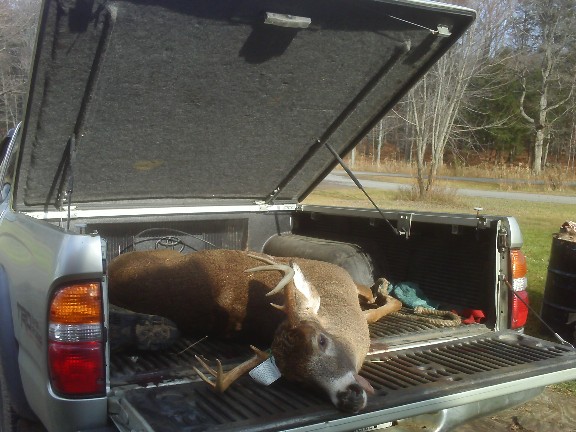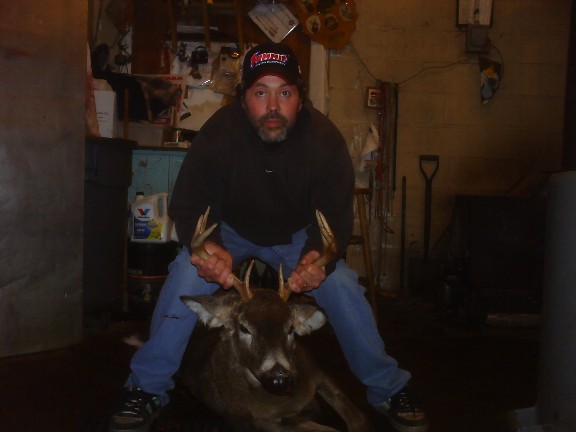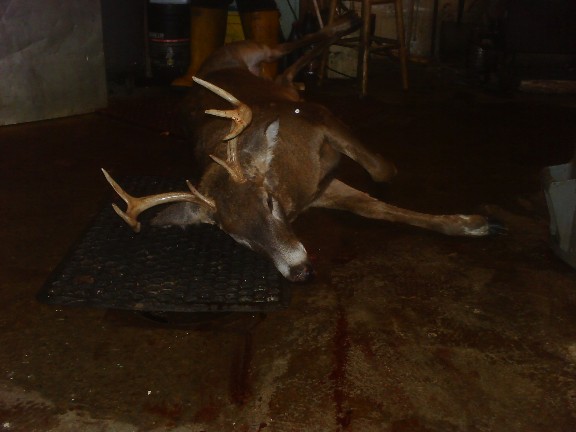 BIG BUCKS of 2008
Top one the largest at 202 pounds check out the narly rack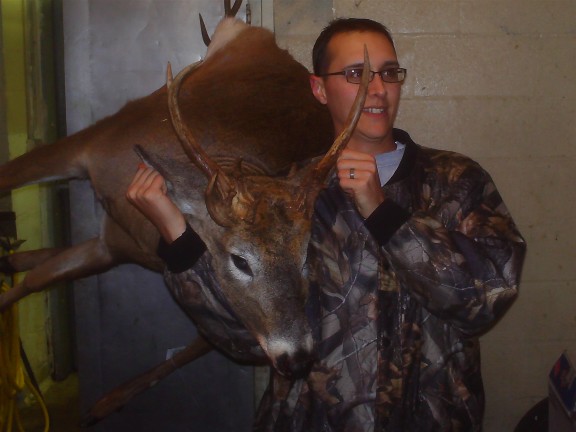 Second largest at 194 pounds more traditional 10 point rack
Another 10 point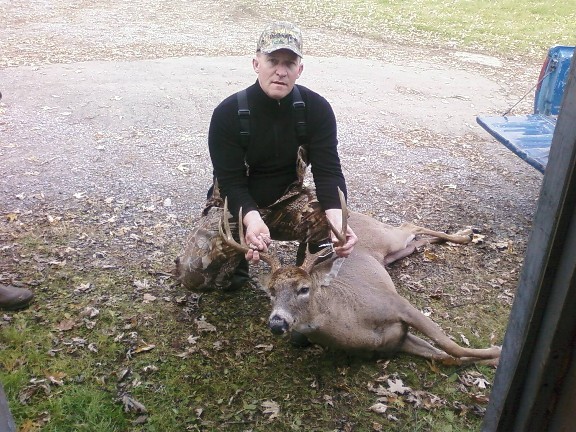 Mike and Darrell on break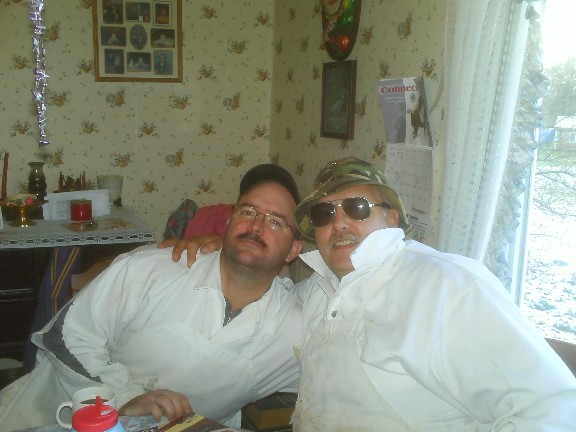 Dave with a great looking neck roast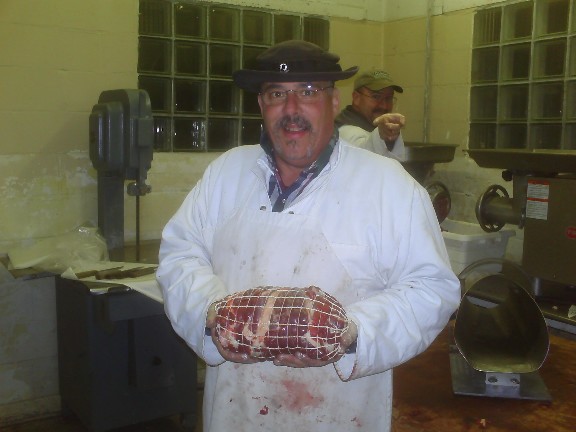 Another big buck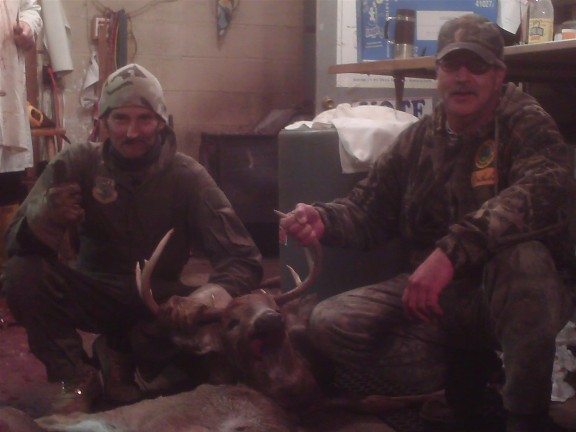 The Nelson boys scored 3 for 3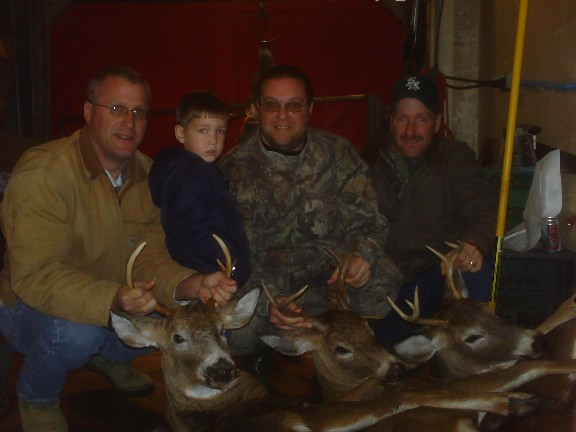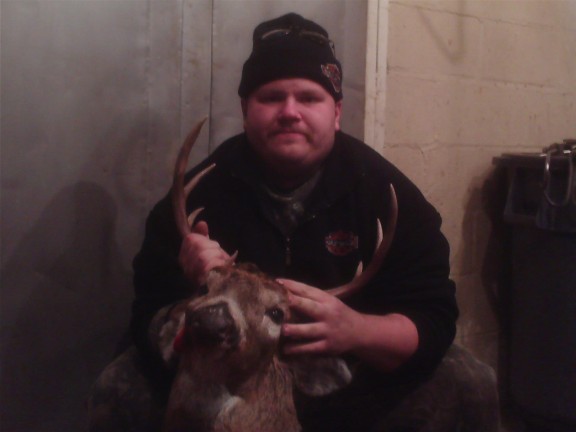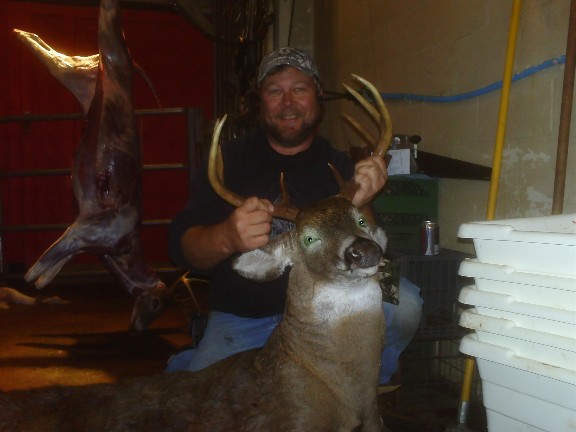 Kenny and Paula "Hard at work""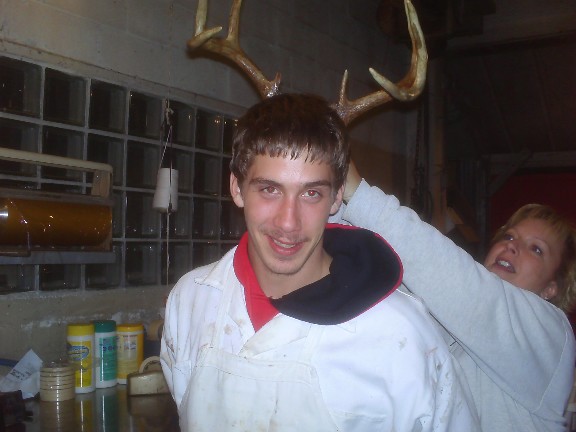 Darrell making hamburg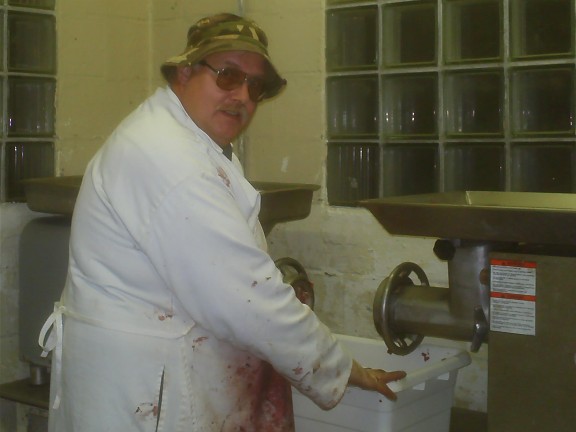 Scott scores again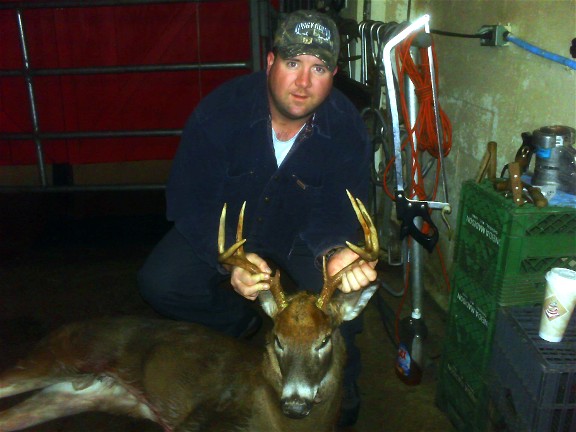 DEC Employees, Gay and Melissa with Darrell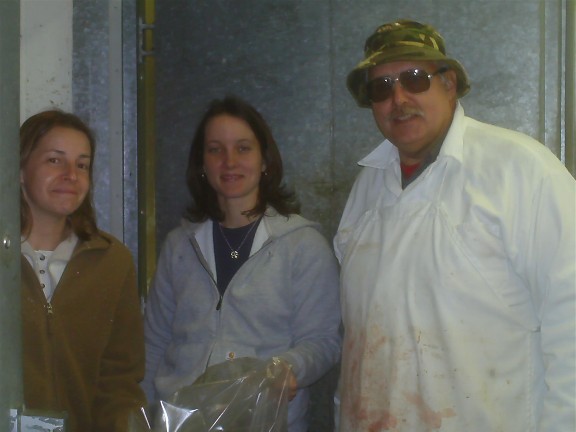 Liz and Dave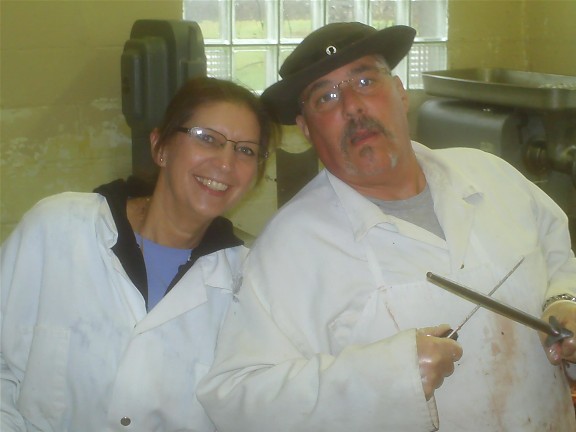 Mike with another nice one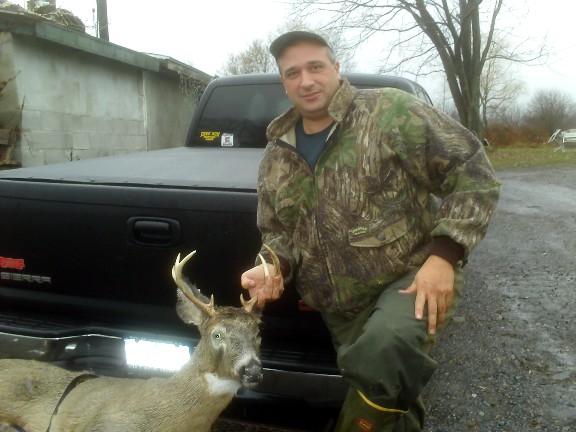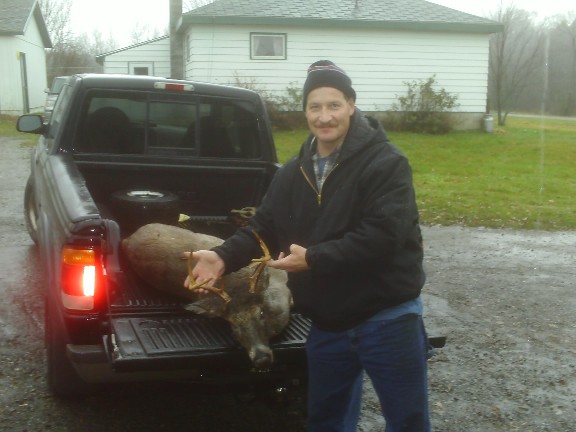 NO "BAIT & SWITCH" PRICE GOUGING HERE
IT'S REALLY ONLY - $60 and the hide + NYS Sales tax
$65.25 Tax included
EACH DEER CUT TO ORDER
Steaks Wrapped in high quality freezer paper/Ground meat sealed in plastic
IN CASE YOU WANT TO
Click the link above for basic instructions to "Do it yourself"
315-363-2763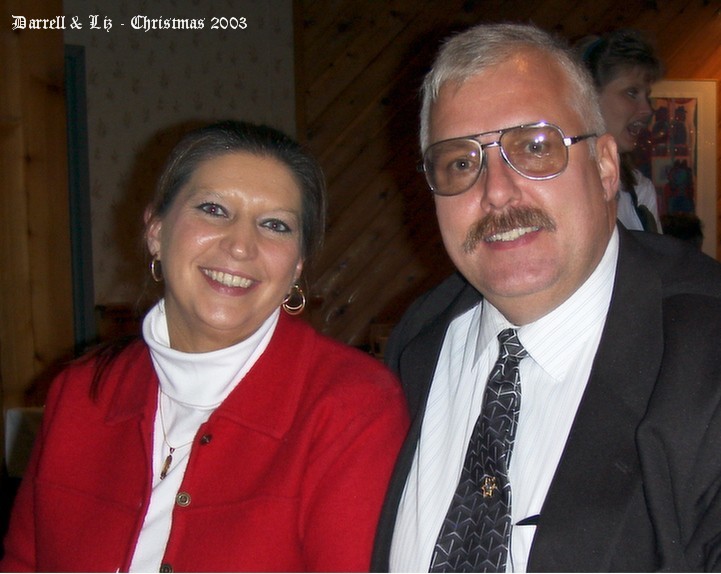 Darrell & Liz and the rest of our staff are
Wishing all a good luck this Season
Dave, Mom and Mike working hard - see below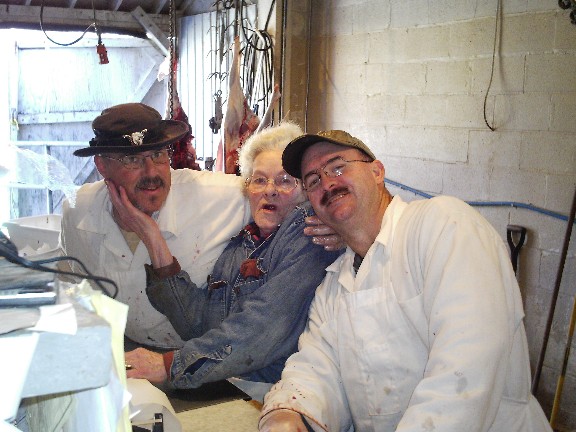 Even Paula shows up for WORK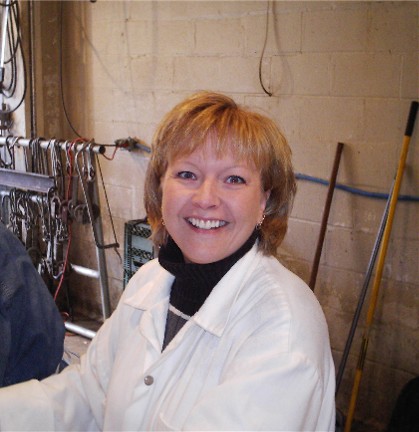 Future Big Game Hunting Seasons - NYS Dept. of Environmental Conservation
Ron W. with one of the BIG DEER of the 2007 Season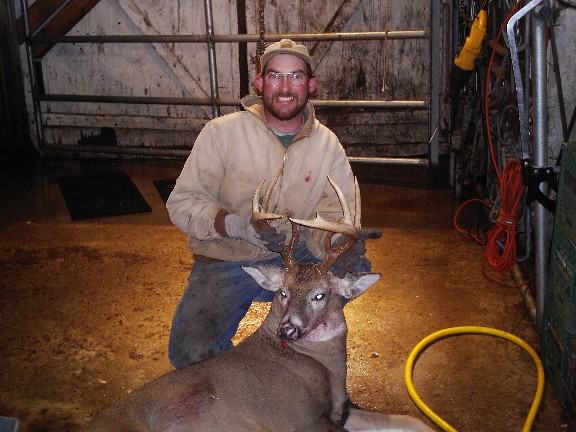 Nice Spike Horn taken by Mary D.
GOOD WORK MARY!!!!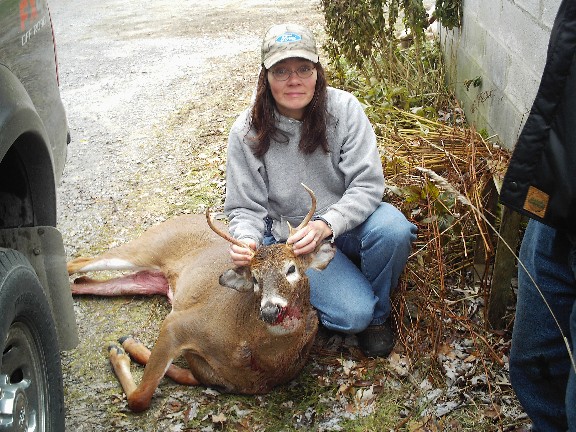 Mike W with another nice one.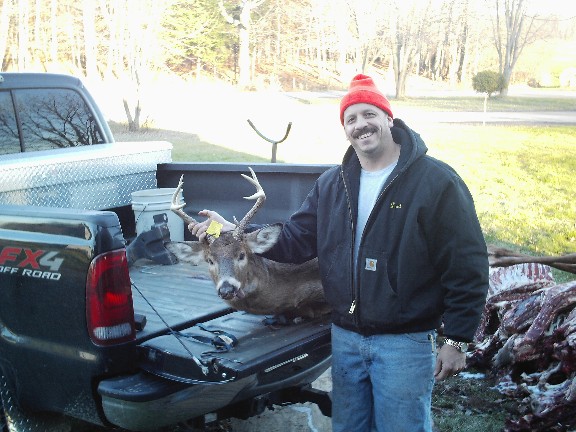 Here's the rest of them waiting for you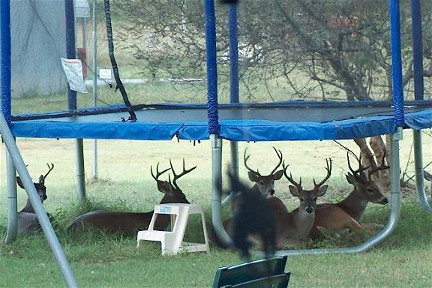 Click the sign below for the
Curtis Custom Cutting
main page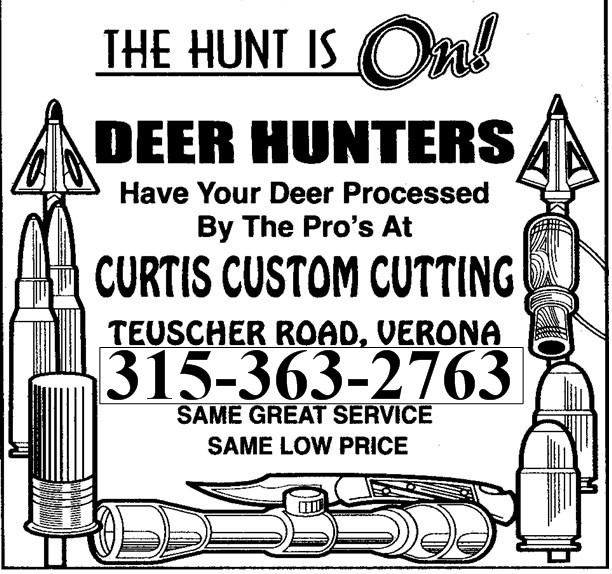 CURTIS CUSTOM CUTTING
Deer Processing in season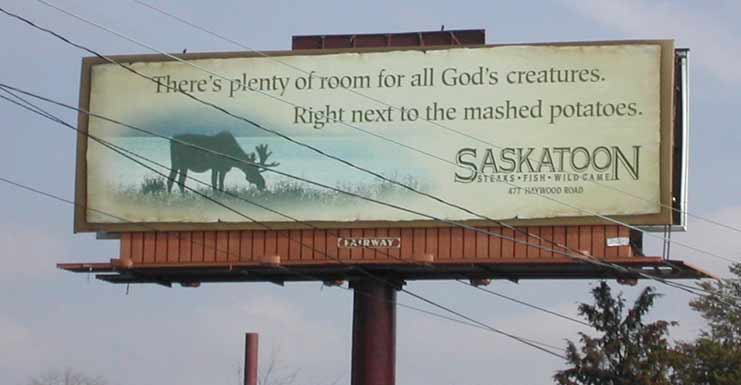 All Deer
Skinned, Cut & Trimmings Ground for Only
$60 + Tax = $65.25and the hide
Then we wrap FREE
All boneless FREE
Open 10:00 AM - 7:00 PM during southern tier season
By appointment only all other times
(315) 363-2763 or 338-8265
Hunters - Click here then Print, Fill out your name and phone number CIRCLE what you want done and bring the job sheet with you to save time
IN CASE YOU WANT TO
Capes pulled for an additional $15